President of the Academy of mining Sciences, academician of the Russian Academy of Sciences, Moscow, The Russian Federation

Chief Editor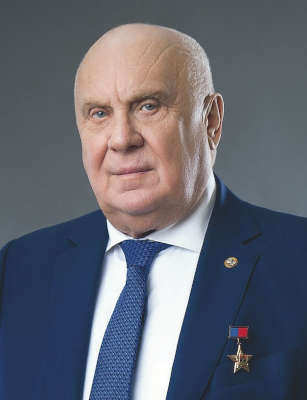 ORCID:

0000-0003-2458-1674

SCOPUS ID:

7003539624
President
of
the
Academy
of
Mining
Sciences,
Chairman
of
the
Supreme
Academic
Council
of
the
Eurasian
Academy
of
Mining
Sciences,
Honorary
President
of
Non-profit
Partnership
"Russian
Mining
Operators",
President
of
Vernadsky
State
Geological
Museum
of
the
Russian
Academy
of
Sciences,
Deputy Chairman of the International Organizing Committee of the World Mining Congress (IOC WMC). Yuri N. Malyshev published over 200 scientific works and registered more than 50 patents and inventions.
He provides great support and assistance to governmental agencies and mining business in enhancing the development of the country's mineral sector.
He has justified a new national concept of the fuel and energy mix with account for a significantly increased coal share, which provisions were used to design the "General Plan for Electric Power Facilities Development before 2030" approved by the Government of the Russian Federation. He also created a scientific basis for the development of environmentally clean coal energy and proposed new types of coal-based fuels, e.g. water-coal slurry and ultra-clean carbon fuel, as well as coal combustion techniques. He made a significant contribution to enhancing mining legislation by preparing a package of proposals for a draft Subsurface Law, proposals for improving the tax system based on the rational use of mining royalties, as well as laws "On Employers' Associations", "Labour Code" and other regulatory acts.