A. Varichev, S. Kretov, R. Ismagilov, B. Badtiev, V. Dmitrij
Today it is difficult to imagine modern mining enterprise in Russia without a variety of automated process control systems, but until recently the majority of automation systems have been implemented independently for each process. One of the strategic goals in the Metalloinvest company is to increase productivity and reduce costs. The management of the company is aimed at providing an integrated management system for all entire production process, from strategic planning and extraction to shipment of finished products to the final consumer. Over the past 10 years, the company actively worked to implement geological modeling and planning, railway management, optimization of dozers-road complex, automation of factory management, and more recently, drilling and blasting operations control system, which increased the competitiveness of enterprises and optimize the performance of departments. Currently, it is difficult to imagine Metalloinvest without reliable automation systems, as well as highly qualified staff, to achieve maximum effectiveness of their work. Over the recent years the foundation has been built on the basis of which is already established integrated intelligent system which control all the processes, it will allow the company to significantly increase the efficiency of their businesses and maintain global leadership.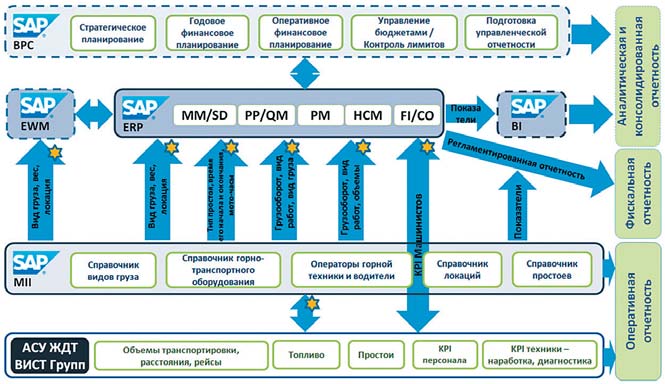 Keywords: METALLOINVEST MC LLC, «Mikhailovsky GOK, «Lebedinsky GOK», Kursk Magnetic Anomaly, automation systems, integrated security system, microprocessor alarm control system, centralization and blocking (VG railway), automatic dispatch and optimization system, satellite navigation GLONASS / GPS, geological modeling and planning system, load and fuel level control systems, drilling and blasting operations automation (VG Drill), Industrial safety management system, unmanned technology, Slops stability monitoring.
Mining Industry Journal №3 (127) 2016, p.4