N.A. Shatunova, V.A. Shpenst
The enhancement of the performance efficiency of wireless communication and control systems for underground mining machinery electrical engineering complexes is rather important today and will be of no less importance in the nearest future, because the necessity of manless mineral mining and higher safety-in-mines is ever growing. For this purpose an algorithm is proposed for the perfection of the available wireless control systems of mining machinery operating in mine underground workings.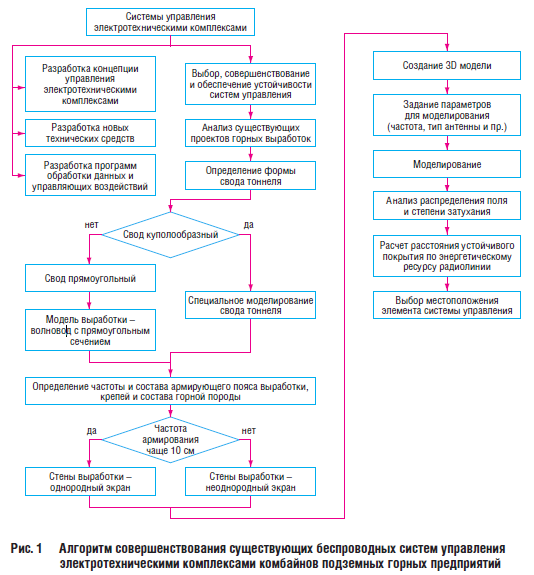 Key words: control systems, electrical engineering complexes, mining machinery, mine underground workings, telecommunication, communication, electrical engineering complex.
Mining Industry Journal №3 (127) 2016, p.84