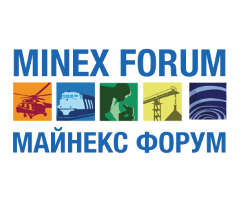 THE 9th CENTRAL ASIAN MINING & EXPLORATION FORUM
Astana, Kazakhstan
Tel.: +7 495 249 4903
E-mail: russia@minexforum.com
minexasia.com
Organised under the central theme "Central Asia – moving up with the buoyant markets" the Forum will offer an industry-wide discussion on strategic rethinking of mining industry development and will highlight emerging investment and technological opportunities across the mineral-rich countries of Central Asia.
MINEX Central Asia Forum regularly brings together over 300 government regulators, mine operators, prospectors, geologists, investors, experts, financiers and service companies from Central Asia, CIS and overseas.