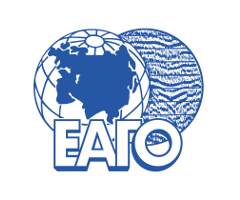 The International G&G Conference and Exhibition: Advanced Exploration and Development Technologies
Russia, Moscow
tel.:+7495 765 2364 +7495 930 8552
E-mail: This email address is being protected from spambots. You need JavaScript enabled to view it.
www.gece.moscow
We invite you to take part in The International G&G Conference and Exhibition: (GeoEurasia: Conference and Exhibition (GECE 2018). The objective of the event is to establish an integrated platform to test and certify promising geophysical technologies. One of the key event goals is to ensure sharing of experience and expertise among geology and geophysics professionals and facilitate corporate effort to deliver Research and Development objectives.
This event will be held for the first time and provide a common ground for the professionals from various geological and geophysical communities like the International Public Organization Eurasian Geophysical Society (IPO EAGO), the Association of Research, Development and Business Cooperation in Wireline Services (AIS) and the Public Organization Russian Geological Society (ROSGEO).
More than 600 participants are planned to attend the conference: experts, representatives of major production and service companies, equipment manufacturers and representatives of government agencies, higher educational institutions and research and development institutes and centers. Concurrently with the conference there will be an exhibition arranged within an area of more than 1000 sq. m., where advances and innovative solutions in geophysics and geology will be demonstrated.
At the exhibition attendance of the service companies is expected. It's the perfect chance for the companies to get to know with the latest advances in the industry, to demonstrate new technologies and equipment and to expand its partnership and customer relations.
In addition to the main program round tables, seminars and scientific educational lectures will be organized.