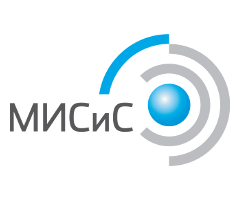 International Scientific Symposium
Russia, Moscow
Tel.: +7499 230-2751
E-mail: This email address is being protected from spambots. You need JavaScript enabled to view it.
www.minersweek.ru
International Scientific Symposium Miner's Week is the main platform in Russia for discussing topical issues of the mining industry for more than a quarter of a century. The symposium brings together representatives of business, government, scientific and educational communities from different countries of the World. In the Miner's Week discusses the present and future of mining: the development of the Arctic, the World Ocean, Space, the introduction of information technology, Industry 4.0.
In 2019, the Miner's Week is dedicated to the 100th anniversary of the outstanding scientist and teacher, Rector of the Moscow Mining Institute from 1962 to 1987, Academician Vladimir Rzhevsky.
Statistics for the last event
45 participating countries
450 reports
400 participating organizations
1500 participants
Symposium scientific directions
Manufacturing process modeling and control
Geophysics, geodynamics and geomechanics in engineering
Manufacturing system design and operations in mining and underground construction
Mining geology and surveying
Geotechnical engineering: underground and open pit mines
Underground structure design and construction
Mine management
Monitoring in complex mining systems
Mineral processing
Safety and risk management in mining process
Ventilation and Safety Management in Mining
Environment Engineering and Waste Management
IT, Automation, Robotics and Energy efficiency in Mining
Mechanization and Robotic Technology in mining
Energy efficiency of industrial enterprises
Geoinformatics and IT in mining
Symposium working languages: Russian / English.