КОМБИНИ
РОВАННАЯ
ГЕОТЕХНОЛОГИЯ
-
2019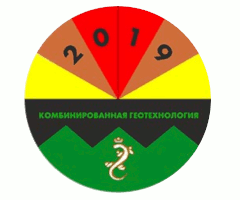 X International Conference
Russia, Magnitogorsk
Теl: +7(495) 360 2913; +7(3519) 29 8461
E-mail: This email address is being protected from spambots. You need JavaScript enabled to view it.
cgt.magtu.ru
Conference topics:
A combination of open pit, underground and leaching mining during the development of a single deposit;
The interrelation between principles of open and underground mining of mineral deposits in the transition to a new wave of innovation;
effect of a new wave of innovation on the development of combined technologies;
sustainable development of mining engineering systems and mining regions;
development of theoretical grounds of combined geotechnology design;
high-performance systems and methods of mineral deposit combined mining;
 intelligent and robotized geotechnologies;
geomechanical justification for innovative solutions;
environmentally balanced geotechnologies;
industrial, environmental and social risks;
perfection of the regulatory framework in transition to a new wave of innovation;
training mining engineers in field of comprehensive development of mineral deposits.
The advancement of combined geotechnologies facilitates comprehensive development and conservation of mineral resources due to utmost full exploitation of the georesources potential of mineral deposits being developed. It provides resource saving and reproduction, enhanced energy efficiency, multi-functional use of mined-out areas and mineral mining and processing wastes.
Within the Conference framework a roundtable meeting will be held to discuss the main body of the Federal rules of industrial safety "Rules and regulations for pit wall and bench stability of quarries, open-cast mines and waste dumps".
Specially, the reports for the degree of candidate and doctor of technical science on the subject of combined geotechnology will be heard.
By the date of the Conference the issue will be published in English in E3S Web of Conferences included in SCOPUS.
The Conference with start at NMSTU then take place in wellness center located on a picturesque shore of the Bannoe (Yaktykul) Lake at the bottom of Krykh-Tau Mountain.
The Conference Program includes visits to mines using combined geotechnologies for mineral deposit development.