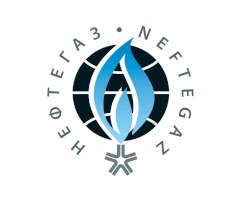 20th Anniversary International Exhibition "Equipment and Technologies for the Oil and Gas Complex
Russia Moscow
Теl.: +7 499 795 3761
E-mail: This email address is being protected from spambots. You need JavaScript enabled to view it.
www.neftegaz-expo.ru
Russia's main oil and gas show since 1978!
Neftegaz is Russia's largest trade show for the oil and gas industry. It ranks in the top ten of the world's petroleum shows. Over the years the trade show has proven itself as a large-scale international event demonstrating state-of-the-art equipment and innovative technologies for the oil and gas sector.
Supported by the Russian Ministry of Energy, Russian Ministry of Industry and Trade, Russian Union of Industrialists and Entrepreneurs, Russian Gas Society, Union of Oil and Gas Producers of Russia, VDMA (Germany). Auspices of the Russian Chamber of Commerce and Industry. Labels: UFI, RUEF.
Neftegaz was named the best brand of 2018 as the most efficient trade show of the industry.