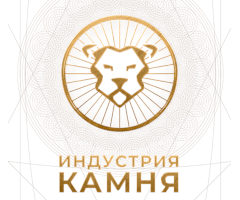 The 22-nd edition
Russia, Moscow
Теl.: +998-71 238-59-88
E-mail: This email address is being protected from spambots. You need JavaScript enabled to view it.
stonefair.ru

STONE INDUSTRY is the most important international exhibition for quarrying, processing and application of natural stone in Russia, CIS and Eastern Europe.
Launched in 2000 now STONE INDUSTRY is the best meeting platform for companies from Russia and abroad from the entire natural stone supply and value chain, from the quarry to processed products, technologies, machinery and tools and their clients — professionals in stone, tools, accessories, chemical products, machinery and services for the stone industry, decision makers of construction and town planning companies, architects, designers, restorers, etc.
STONE INDUSTRY-2022 will favour the development of international cooperation and will help participants and visitors to find reliable partners and conclude profitable contracts.
In 2021 in spite of COVID-19 and involved restrictions 164 companies from Russia, Belarus, Ukraine, Kazakhstan, Kyrgyzstan, Germany, Italy, Palestina, China took part (for more details please see the section "Previous edition").
In these times of pandemic standard safety procedures at STONE INDUSTRY-2022 have been strengthened with special measures envisaged precisely to preserve good health of exhibitors and visitors.
We are looking forward to seeing you at STONE INDUSTRY-2022!