MiningMetals
Uzbekistan
2023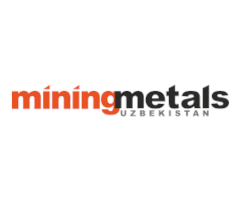 17th International Exhibition "Mining, Metallurgy and Metalworking - MiningMetals Uzbekistan"
Tashkent, Uzbekistan
Теl. +(998 71) 205 18 18
E-mail: This email address is being protected from spambots. You need JavaScript enabled to view it.
https://mining.uz
The International exhibition "Mining, Metallurgy and Metalworking - MiningMetals Uzbekistan" is a professional platform that opens the way for a strong national and international partnership, bringing together mining specialists from around the world.
During the 17 years, MiningMetals Uzbekistan has been gathering hundreds of participating companies and thousands of visitors - manufacturers and suppliers of equipment, representatives of mining and metallurgical holdings, academia and government agencies. Participation in this event allows you to demonstrate new products, assess the competitiveness of products and the potential of competitors, find investors and partners, exchange experience with colleagues. Over the years, the exhibition has proven that it is an effective business platform for solving the problems facing the mining and metallurgical complex of Uzbekistan.
Due to the participation of leading companies in the industry and from year to year an increasing number of new players, visiting the exhibition provides an opportunity to assess the situation on the market, compare offers from different suppliers and learn about industry development trends.