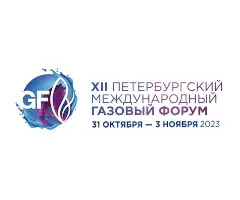 The St. Petersburg International Gas Forum
St. Peterburg, Russia
Теl.: +7 (815-2) 55-47-20; 55-47-22; факс: 55-47-21
E-mail: This email address is being protected from spambots. You need JavaScript enabled to view it.
gas-forum.ru
---
The St. Petersburg International Gas Forum has been held since 2011. Today it is one of the most reputable business events in the gas industry, annually brings together leading representatives of the world community.
The issues discussed on the Forum are devoted to the development of the Russian gas market and global trends in the development of the gas industry.
St. Petersburg International Gas Forum is in the TOP-5 of the largest international congress and exhibition projects in the oil and gas industry.
The uniqueness of the forum is expressed not only in the wide exhibition program, SPIGF from year to year demonstrates a meaningful and relevant congress part.
The Forum organizes more than 90 events in various formats: plenary sessions, conferences, round tables.
The Forum is attended by members of specialized ministries and departments of Russia, world leaders in the gas industry, Russian and international specialized associations, research institutes and analytics centers.
During the years of SPIGF, representatives of the Russian and world political elite took part as speakers - heads of specialized ministries, departments and committees of the Government of the Russian Federation, representatives of regional authorities, representatives of the ministries of Italy, Germany, France, Austria, Slovakia, the Czech Republic, Bolivia, the Republic of Nigeria.