Listening
to
customers
remains
key
to
growth
strategy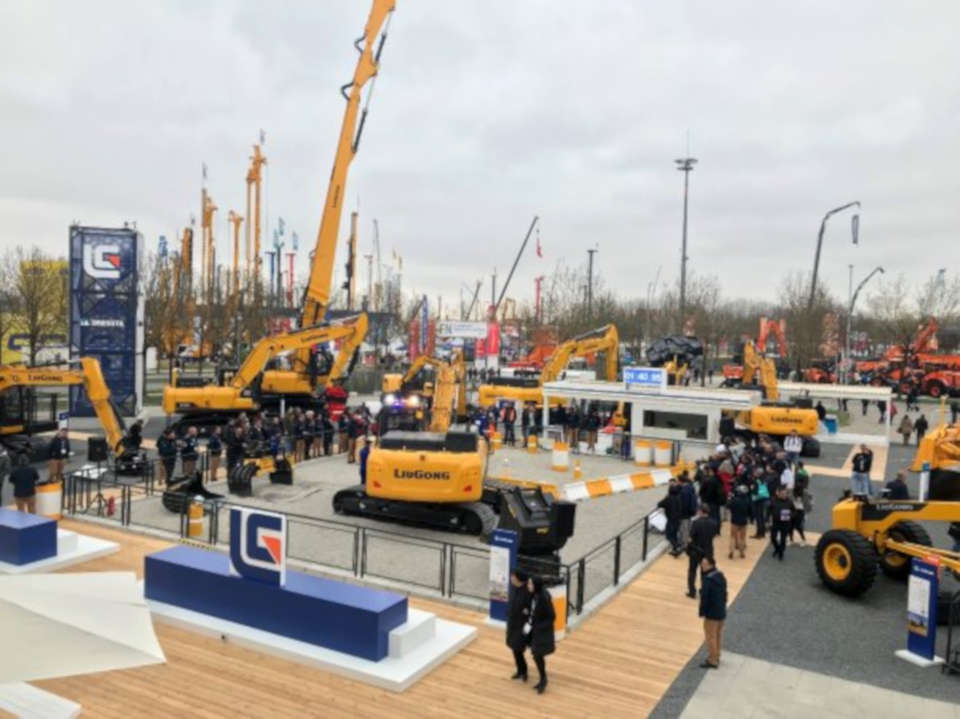 Speaking about the company's strategy Mr. Zeng Guang'an, Chairman of Guangxi LiuGong Group Co., Ltd. says "We have already started on our journey and are ready to accelerate the transformation of our business to be fit and relevant in the age of intelligent automation."
Speaking about the company's strategy Mr. Zeng Guang'an, Chairman of Guangxi LiuGong Group Co., Ltd. says "We have already started on our journey and are ready to accelerate the transformation of our business to be fit and relevant in the age of intelligent automation."
LiuGong's strategy, launched in 2016, continues to focus on three important areas; globalization, complete solutions and intelligent application, all underpinned by close co-operation and dedicated collaboration with customers. It's an approach which has seen LiuGong become one of the world's fastest growing construction equipment manufacturers. LiuGong's global expansion has encompassed three levels of internationalization: overseas trading; dealers and subsidiaries; manufacturing base and international mergers and acquisitions. "Globalization is about places – but it's also about people," says Mr. Zeng, "we will continue to grow and strengthen our team with new, international talent." LiuGong's network now consists of more than 300 dealers in 100+ countries; all supported by 10 regional subsidiaries and nine parts depots across the globe. The Company's strong dealers, subsidiaries and its customer-centric culture are delivering real value for LiuGong and its customers. As of the end of 2018, sales revenues reached 18.085 billion RMB representing a 51.48% year-on-year rise. The unit sales in this period were 52,479, an almost 40% increase over 2017.
Focusing on complete solutions, LiuGong currently provides a full line of machines backed up by a comprehensive array of finance, applications, parts and service and aftersales solutions, but the Company's ambition is to go further. "Virtually every manufacturer talks about "Total Solutions" today." explains Howard Dale, Chairman of LiuGong Europe and Dressta. "When you drill down into these offerings, they are all pretty similar. By talking and listening to customers we have started to identify new and value-added services which will take our service offer beyond the conventional. At bauma, we will be actively listening and exploring these exciting concepts with customers."
Intelligent application is the third focus area in LiuGong's strategy, with the company investing up to 3.09% of its annual operating income in product and technology research and development.
With R&D centres in the UK, USA, India, Poland and China, LiuGong is committed to developing intelligent machines and beyond. LiuGong has already successfully launched its first remote-control wheel loader with an intelligent shoveling system that senses material penetration. In addition, the launch of LiuGong's intelligent management system is helping customers manage their fleets, increase productivity and reduce operating risk and costs.
In Europe, LiuGong's efforts have focused on playing their part in implementing the global strategy. Key to this has been an ambitious 5-point investment plan, designed to realize LiuGong's growth objectives in Europe and to provide the highest levels of support and customer satisfaction. The investment plan targeted; manufacturing, parts distribution, European headquarters, people and crucially, R&D.
To date, significant investments have been made in five areas including; a new European Regional Office in Warsaw. Increased capacity at the Stalowa Wola plant to enable localized production of 7 excavator and wheel loader models, along with Dressta's range of dozers and pipe layers. R&D capacity has also been increased with a new European R&D Centre in Stalowa Wola Poland, to complement the industrial design studio in Stoke, UK. With more than 80 design engineers and industry professionals in the Stalowa Wola team alone, LiuGong is investing in talent by putting a development program in place to train young engineers and introduce them to the construction equipment industry. Speaking of LiuGong's recent Red Dot Award, Dale is confident that "The quality of our R&D and industrial design is now being globally recognized and we will continue to differentiate ourselves through cutting edge design, driven by customer insight."
Dressta's strategic aims run in parallel and are focused on differentiating their offer through a customer-centric approach. Dressta has been consistent in developing and engaging their dealer network to understand customer needs and to deliver value added solutions for product and support services. Now present in 31 countries Dressta are committed to global expansion. New dealer appointments include; Intraco Penta in Indonesia, the world's 4th largest dozer market and Ferronordic machines in Russia. In addition, Dressta has opened up the emerging African market with dealer partnerships in Sierra Leone, Algeria and DRC. Howard Dale, Dressta Chairman is confident about the future, "We are consistently developing our global distribution in line with our mid-term strategy so that we can capitalize on local market potential and provide our customers with effective on-site support by way of local customer services and timely spare part availability".
For LiuGong and Dressta, listening to customers remains key to their growth strategy. Their combined product portfolio reflects the voice of the customer and their continued focus on building ever stronger dealer networks demonstrates their commitment to supporting customers, wherever they may be. LiuGong and Dressta certainly have a strong story to tell but their principal communication aim at bauma and beyond is to listen. Face to face and online, they want to get meaningful conversations started on what customers need today and how they see tomorrow.