Even
closer
to
the
customer:
Anleggsgruppen
now
exclusive
Hatz
sales
partner
in
Norway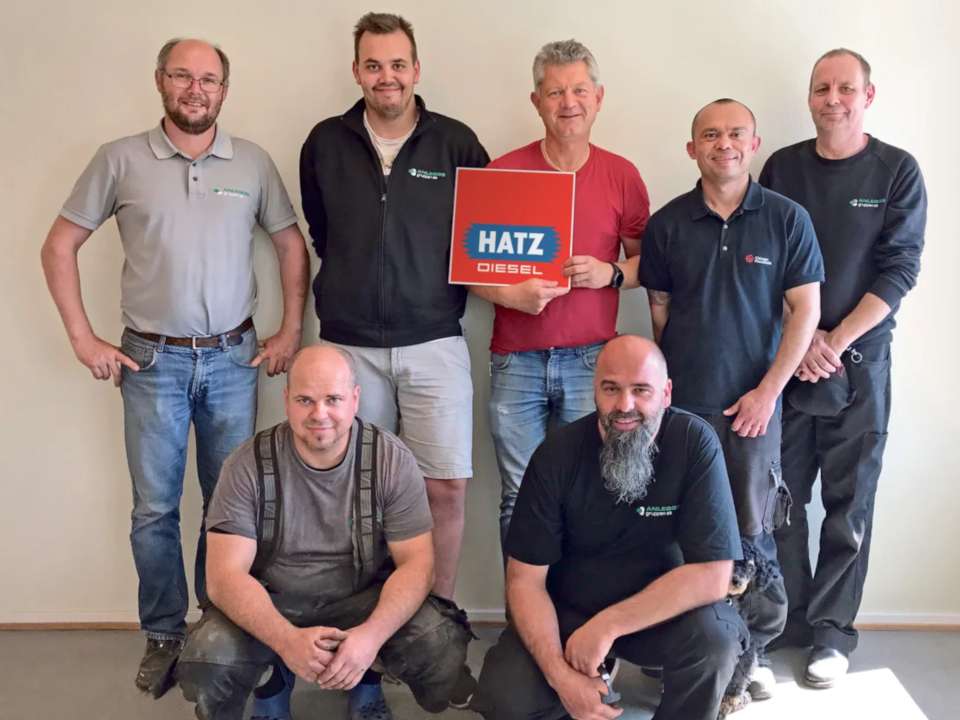 As of May 1, Hatz has gained a new sales and service partner for Norway with Anleggsgruppen. With the new local contact, the long-established company will further strengthen its market presence of over 40 years.
Wednesday, 31 July 2019 — The Norwegian Anleggsgruppen has recorded an ideal start as a sales partner for the Hatz engine factory since the starting date on May 1, 2019. After just a few days, the 15-person team under CEOs Per Gunnar Holmgren and Paul Endresen were able to process the first orders for the delivery of new industrial engines for a new Norwegian customer. "I was surprised that the customer was even able to find us. At that point, we hadn't even actively communicated our cooperation with Hatz, since we were still in the introductory phase. Of course, this transaction was further confirmation that with Hatz engines, we are representing an industrial engine manufacturer which is in high demand in the industry," says Endresen. Along with Hatz, Anleggsgruppen serves exclusively selected European construction equipment manufacturers and suppliers in Norway.
Igor Hahn, Customer Service – Service Network Development und Claim Management at Hatz is confident that the engine manufacturer has found the ideal partner for sales, service, and after-sales with Anleggsgruppen – and not just because of the successful start. "Paul Endresen has worked together with one of our technology partners, Ammann, for several years and has long been familiar with Hatz engines. We are excited to have found such an expert contact for our Norwegian customers in Anleggsgruppen," says Hahn. As of now, the Norwegian company will assist existing and new customers with comprehensive support for all products and components from the German engine-maker. In order to help the Norwegians become even more familiar with the existing portfolio, the service staff will undergo intensive training in the coming months at the local Hatz Training Center and then receive regular additional training. Good news for all Norwegian Hatz customers, who will now benefit from comprehensive and responsive services.
The stocking of replacement parts will also be extensively expanded in the near future. That is why Anleggsgruppen has already purchased another property with access to the Oslo fjord near their headquarters in Drammen. The construction of another location is currently being planned there to further supplement the existing contingent for Hatz components, among other things. "We really enjoy the structured work procedures. The communication is targeted, helpful, and extremely productive. As a new brand messenger, the Anleggsgruppen team is highly motivated to spread the excellent reputation of Hatz," says Paul Endresen.