Ground
Engaging
Tools:
Matching
Your
Machine
to
the
Jobsite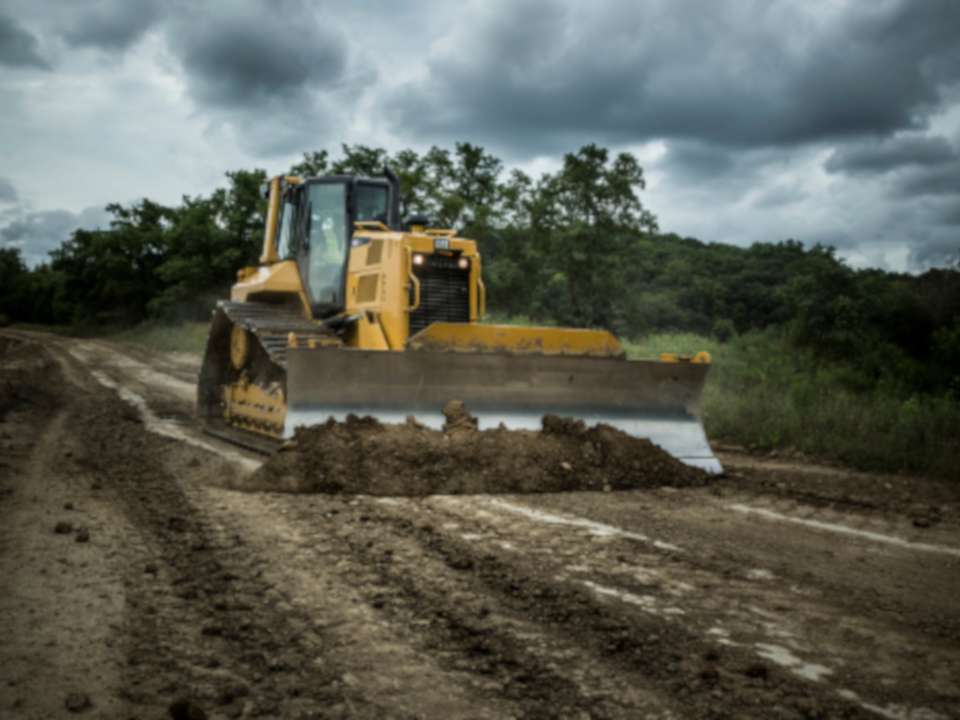 Innovations in ground engaging tools (GET) are increasing the life expectancy of machine parts and increasing production, while decreasing the overall cost of machine ownership.
Innovations in ground engaging tools (GET) are increasing the life expectancy of machine parts and increasing production, while decreasing the overall cost of machine ownership.
Ground engaging tools are high wear-resistant metal components that come in direct contact with the ground during construction and excavation activities. GET options are available for popular machine categories for many industries. For example, GET equipment is often equipped to the buckets of excavators and loaders and to the blades of dozers, graders and snow plows.
In order to decrease equipment damage and increase production, contractors are using more GET equipment than previous. The global ground engaging tools market is expected to grow at a compound annual growth rate (CAGR) of 24.95 percent during the period 2018-2022, according to a report titled "Global Ground Engaging Tools (GET) Market 2018-2022" published by ResearchAndMarkets.com.
According to the report, two major drivers for this market are the exponential rise of smart cities and the trend of employing eco-efficient mining practices.
Extending the Life of Your Equipment
Berco has designed a number of GET products to be durable in the toughest conditions. These products constitute the company's Platinum Line. The Platinum Line consists of products focused on improving undercarriage lifetime and reducing the cost per hour of operation for the mining, large construction and oil and gas markets.
"Our Platinum Line consists of products that are the state of art technology in the market. The idea is to position Berco as the 'top of mind' product provider for the global market for large machinery," says Piero Bruno, Berco CEO.
For example, the company's forged Ground Engaging Tool is a new technology that is designed to extend the life on the teeth of a bucket wheel excavator. "The Berco Excavator tooth is for those who are looking for a resistant, lightweight and high-performance tooth in the material handling and processing industry," says Bruno. This specific GET uses a special mounting/locking mechanism to make changes easier and quicker during field operations. To achieve that, it was very tough to balance product tolerances with manufacturing capabilities and cost-efficient processes."
And, Berco offers a high-strength track link specifically designed for conveyor/apron feeder applications. It's made to withstand the toughest tasks, huge impact forces and spectrum loads in very low temperature environments.
berco undercarriageUndercarriages for the Toughest Environments
Berco has also developed undercarriages for dozers, as well as excavators, working in tough conditions; however, their undercarriages are for very large machines. They produce a tailor-made track chain solution for large mining dozers (in the 80-ton range) and a completely revolutionary track chain for 80-to-90-ton excavators, such as the Cat 390 and Cat 385 excavators. The company's Robustus dozer undercarriage system is designed for typical dozer usage: low impact, intensive movement, abrasive soil conditions. It is fully compatible with existing and newer-generation dozer. Older machines can be easily upgraded.
Caterpillar offers undercarriage options on many of its dozers. Keeping with the Cat undercarriage strategy that "one undercarriage does not meet all customer application and financial needs", Caterpillar has introduced the new HDLX with DURALINK for D6N through to D11T dozers.
"The undercarriages offer 20-40 percent longer life," says Tim Nenne, senior market professional, Caterpillar. "This patented system consists of Cat heavy duty extended life (HDXL) with DuraLink, larger diameter bushing, track roller, and sprocket segments. This combination creates a link assembly with more wear material and improved life. It handles your most demanding terrain without breaking.
Enhancements to the undercarriages of the D6 and D7 include improved link to help eliminate cracking and spalling, better pin retention for longer life sealability and larger bolts to improves retention in severe applications. Enhancements to the undercarriages of the D8, D9, D10 and D11 include a new crowned link helps to eliminate link scalloping, increased bushing material for extended wear life and improved sealing system eliminates dry joint issues.
"When the iron you are using is designed specifically for your application, your work is more effective and efficient," says Nenne. We design and manufacture our own undercarriage to ensure full integration with your machines, and we keep discovering new products that keep your uptime up and your owning and operating costs down."
GET for Dozers
ground engaging toolsGET options for a dozer include a sole wear plate, cutting edge, level cut end bits and a hot cupped end bit. These are fastened to parts of the dozer that engage with the ground.
"Understanding and estimating correctly the forces in place during operation is very hard due to the unpredictable nature of a GET operations," says Bruno. "Terrain compaction, hardness and abrasiveness are factors of high influence in the life of a GET – designing a product to withstand all possible conditions require great engineering knowledge and experience."
Choosing the right ground engaging tools for your machine and the jobsite conditions can help you extend your wear life, reduce maintenance intervals and increase productivity.