7
Must-Have
Mobile
Apps
for
Contractors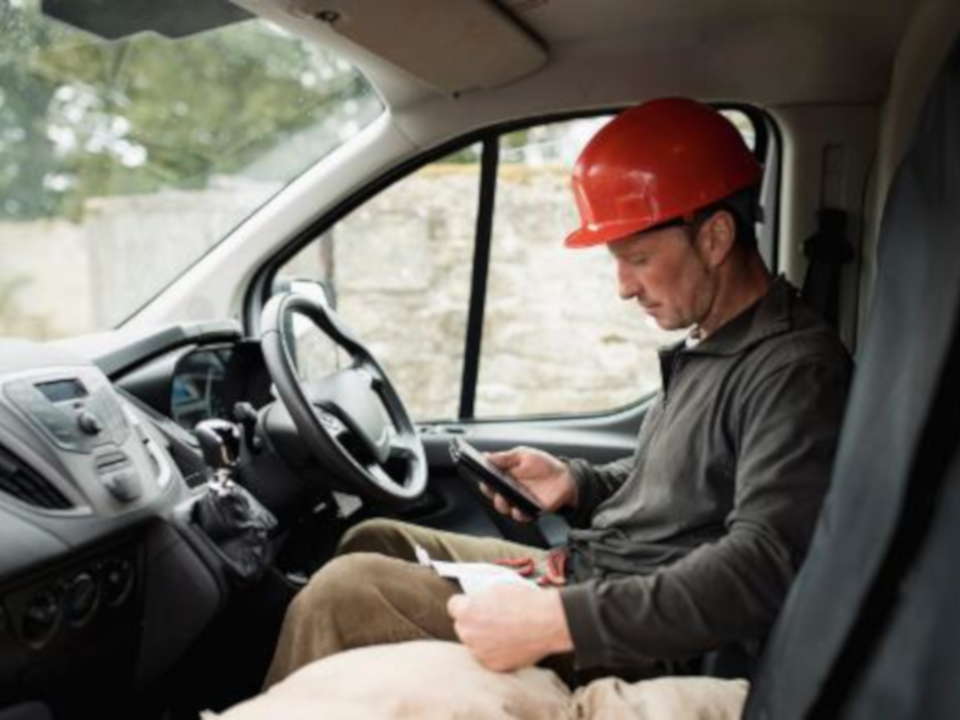 With the rise of technology in an increasingly paperless world, all types of people and professionals are trying to smoothly transition into the digital era. The construction world is no different. Industry professionals are always on the look-out for technology that will increase their quality of life on the jobsite and make their workday easier.
With the rise of technology in an increasingly paperless world, all types of people and professionals are trying to smoothly transition into the digital era. The construction world is no different. Industry professionals are always on the look-out for technology that will increase their quality of life on the jobsite and make their workday easier.
Smart phones and tablets are becoming commonplace on construction sites. However, without the correct apps, they will prove to be useless pieces of technology. Here are seven apps that every site or project manager should know about.
Procore
Procore is project management app for any and all types of construction work. If you need to manage multiple construction projects while on a work site, analyze risk and safety data from home or complete financial oversight in the office, Procore is the app for you.
Procore also includes sought after technology desired in a construction app. For example, the app connects the field and office all in one, so anyone in your team, no matter their location can access and update information in real time. It also allows for drawings and spec management by putting submittals, RFIs, punch lists, photos and more into the current drawing. Additionally, a feature of the app called "Design Coordination" collects all of the current issues in one place, so your VDC, design and operation teams can acknowledge and solve problems.
The developers of Procore actively seek out and collaborate with their clients, users and contractors in order to figure out how to most effectively serve their customers. They also tout a tremendous customer service system with a 90 percent customer support satisfaction rate, 0 second wait time for phone support and 30 second wait time for live chat support.
If this sounds like something that checks all your boxes, Procore is a must-have for you.
PlanGrid
PlanGrid, like Procore, is a one-stop-shop app for construction project management. When it comes to project management, PlanGrid offers a range of features such as management of plans, documents, BIM, advanced RFIs, submittals, issues and tasks, and more. It allows for anyone one the project to access all information from anywhere and to work on it in real time. They also boast an easily navigated database that contains full sheet searches through all plans and documents that ensures ease of use.
PlanGrid also offers an advanced RFI system. RFIs, or Requests for Information, are expensive, yet necessary, occurrences in the construction industry. With PlanGrid, users can create RFIs immediately in the field, collaborate on and track them through the app and deliver on the RFI on schedule. Everyone in construction knows how tedious RFIs can get, but PlanGrid reduces stress and maximizes productivity with its innovative and effective app design.
apps for construction contractors
Raken
Beyond just project management, Raken boasts a line-up of features that covers all different aspects of construction. From task and photo management to daily reports and time cards, there isn't much that Raken can't do.
To start, Raken offers an immersive daily report system that allows subcontractors and superintendents to create a professional report which is then collected and combined with the reports made by others. Later, Raken turns these daily reports to weekly and monthly "big picture summaries". From there, the app turns these construction reports into actionable data which feeds into the "to-do list" function.
The clean and user-friendly dashboard allows users to easily navigate throughout the app and take full advantage of all the features Raken has to offer. If you don't want to go all-in on an app that focuses on one aspect of construction, Raken might be the choice for you.
BlueBeam
Revu
BlueBeam Revu is just one of the solutions that BlueBeam offers to the construction app industry. Revu is a solution that focuses on drawings, plans and documents on the construction site. The app boasts PDF creation, editing, markup and collaboration technology for any and all design and construction workflow needs.
Some specific features that are offered are:
Create: Revu allows for users to convert an unlimited number of documents and CAD drawings into high-quality 2D or 3D PDFs or transform scanned images into text-searchable documents
Mark Up: Easy-to-use markup tools that enable communication across teams and tracks annotations and generates reports
Collaborate: Connect with project partners around the world in real time
Organize: Make larger drawing sets easily manageable with smart documents that can be shared with project partners in the office or in the field.
Revu is a great tool with practical usage for those in this industry. If you are looking for an app that effectively tracks and assists with plans and drawings, make sure to check out BlueBeam Revu.
StructionSite
All you need is a 360-degree camera, someone to hold it and the app StructionSite and you'll be able to map your entire site in five minutes. StructionSite is an app solution that works with 360-degree cameras to be able to perfectly map out and detail every inch of a construction site within minutes.
With the high-tech camera processing that StructionSite offers, you'll never have to draw or process another inch of your work site again. You'll be able to plan your work and review commitments based on the up-to-date site conditions recorded by StructionSite. Additionally, the app has a function that processes and creates a PDF deliverable of the entire site.
StructionSite makes the overall process far easier, and the 4K video feed ensures a crystal-clear picture of the up-to-date conditions at your site.
BIM
360
Another construction management app, BIM 360, seamlessly connects, organizes and optimizes your projects. No matter where your teams are, BIM 360 connects everyone on the same platform, all in real-time. From design to construction, supporting informed decision-making and leading to a profitable outcome, BIM 360 will be there the whole way helping the entire crew.
Some of the main features in BIM 360 are:
Quality control: With a proactive construction quality control plan, you'll gain visibility into all project issues and resolve them earlier. This will, in turn, reduce rework and scheduling errors.
Manage RFIs and submittals: With BIM 360, you are able to manage RFIs and submittals under one platform, which saves time and greatly reduces the stress from these circumstances.
Constructability software: With the constructability software version, you are able to access and view all 2D and 3D designs and collaborate on models with markup tools in real-time.
If you want a smooth and effective platform to manage your construction site on your phone, tablet and computer, BIM 360 might be the one for you.
FieldLens
Looking to ditch your pen and paper? If so, FieldLens is going to be your best friend. FieldLens is an all-in-one app that features tools such as user-friendly daily reports, painless punch lists, photo and plan markup, unlimited audio and video storage, an immersive "Plan View" and so much more. FieldLens allows construction crews to detail their work, record updates on the site and reflect on a hard day's work without any paper in sight.
You might be thinking that FieldLens is just like any other project management app in the market, but FieldLens boasts the most user-friendly and clean interface with useful site management tools such as their patented Plan View.
Plan View is a feature found in FieldLens that draws out the entire site and all the necessary details and allows users to pin a comment, picture, audio, video clip or all of these to a specific location on the site. With this function, users are able to see updates from other workers and can see where progress is or isn't being made. It's a useful tool and the hundreds of thousands of those that use FieldLens can vouch for that.
Taking
Advantage
of
Construction
Apps
Construction app technology is constantly becoming more effective and valuable. Now is the time to take advantage of these apps and others that are dominating the construction industry. Apps can be incredibly beneficial to you, your staff and your company, so make sure to check out these apps and decide for yourself which one to go with.