The
Key
to
More
Successful
Fleet
Management:
Your
Internal
Equipment
Triangle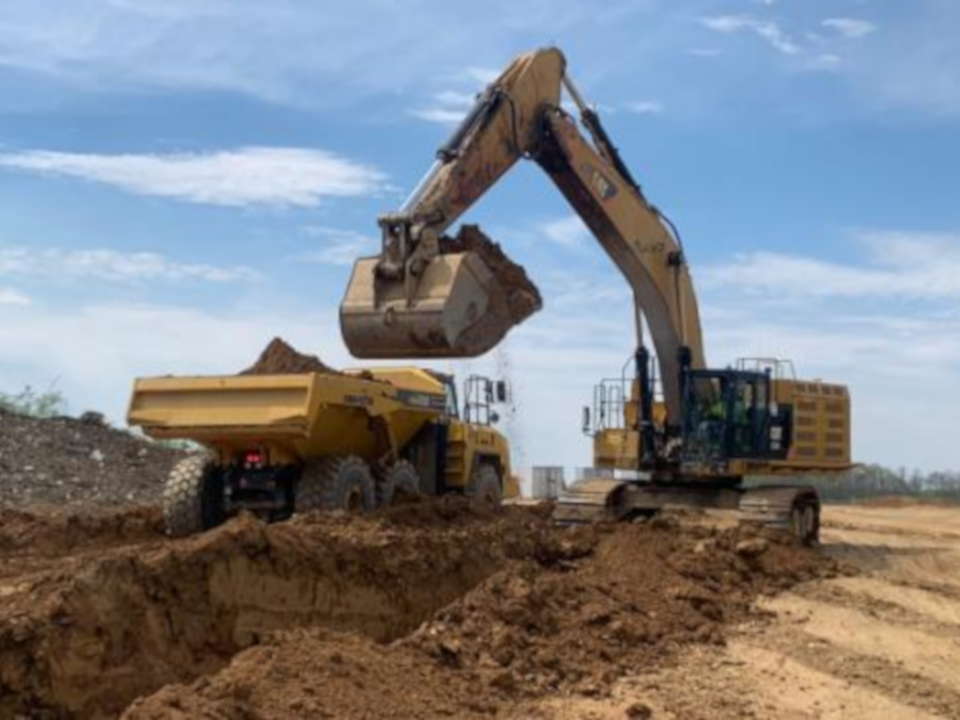 Attend the education session "Your Internal Equipment Triangle: The Key to More Successful Fleet Management" on Thursday, March 12, 2020 from 1 p.m. - 2:30 p.m. at CONEXPO-CON/AGG.
When a series of catastrophic equipment failures hit Schlouch Incorporated in 2005 it prompted a change in the way the Pennsylvania-based heavy civil construction firm managed their fleet. Instead of relying on a traditional siloed approach to fleet management, where operations, fleet management and accounting are often at odds, they chose to take a collaborative approach. They call their method the Internal Equipment Triangle and it's an extension of the idea behind the equipment triangle— that equipment end-users, manufacturers and distributors all deserve respect and that transactions should be a win-win for all parties.
"At most construction firms the fleet manager is responsible for all three areas. What we try to do is bring expertise from different areas to the decision. "We believe the best decision for the organization is one that all parties agree on," says Kevin Reimert, Fleet Coordinator for Schlouch Incorporated based in Eastern Pennsylvania.
schlouch incorporated
A
Team
and
Resource-Based
Approach
to
Fleet
Management
Reimert is responsible for fleet operations and his group reports to Operations, led by Don Swasing, COO. The third member of the equipment triangle is Rich King, CFO. The team meets weekly to discuss pending decisions each bringing their unique perspective and expertise to the process. King examines the financial impact of decisions, coordinates fuel hedging and financing along with analyzing and reporting fleet results. Reimert offers data on performance related to equipment maintenance, changing the P.M. program, comparisons of fuel efficiency and maintenance costs, and analysis related to equipment disposal. Swasing is responsible for the overall vision for the fleet as well as relationships with OEMs and dealers. He brings production data from the field and updates the group on their equipment needs. He also ensures Reimert has the resources he needs.
According to Swasing, the collaborative process to equipment management eliminates decision-making based on gut judgments or good old boy connections rather than quantitative methods. If the three team members don't agree, they won't move forward. It also eliminates some of the finger-pointing between operations and maintenance that happened before the change. Their overall equipment philosophy has changed as well. "Purchase decisions aren't always based on lowest price," says Swasing. "We will pay more for top-performing equipment."
Measuring
the
Benefits
The success of the approach has been proven over time, as evidenced in improved uptime, gains on the sale of equipment or at trade-in, and scheduled vs. unscheduled repairs. The team from Schlouch was awarded with The Association of Equipment Management Professionals Fleetmasters Award in 2016.
The move toward a more collaborative approach had the full support of top management including CEO Barry Schlouch, which made it possible to get through a challenging transitional period. Top management also pursued Certified Equipment Manager (CEM) accreditation from AEMP. "Once implemented, the rest of the organization saw the benefits, that the equipment was more reliable, and uptime was there," says King. "When maintenance said they would do something, it happened."
Learn
from
the
Experts
at
CONEXPO-CON/AGG
2020
To learn how the Internal Equipment Triangle might benefit your operations, you can attend an educational session on the topic at CONEXPO-CON/AGG 2020. During the session, the equipment management team from Schlouch will provide examples of how the process works in the real world.
In addition, they will discuss the key results they have been able to achieve including improved reliability, lower operating costs and improved operator satisfaction. It's a session designed to get you thinking about how you can improve fleet management, whether you are in finance, operations, or maintenance. Register today for CONEXPO-CON/AGG, March 10-14, 2020 in Las Vegas.