Best
Cities
for
Construction
Jobs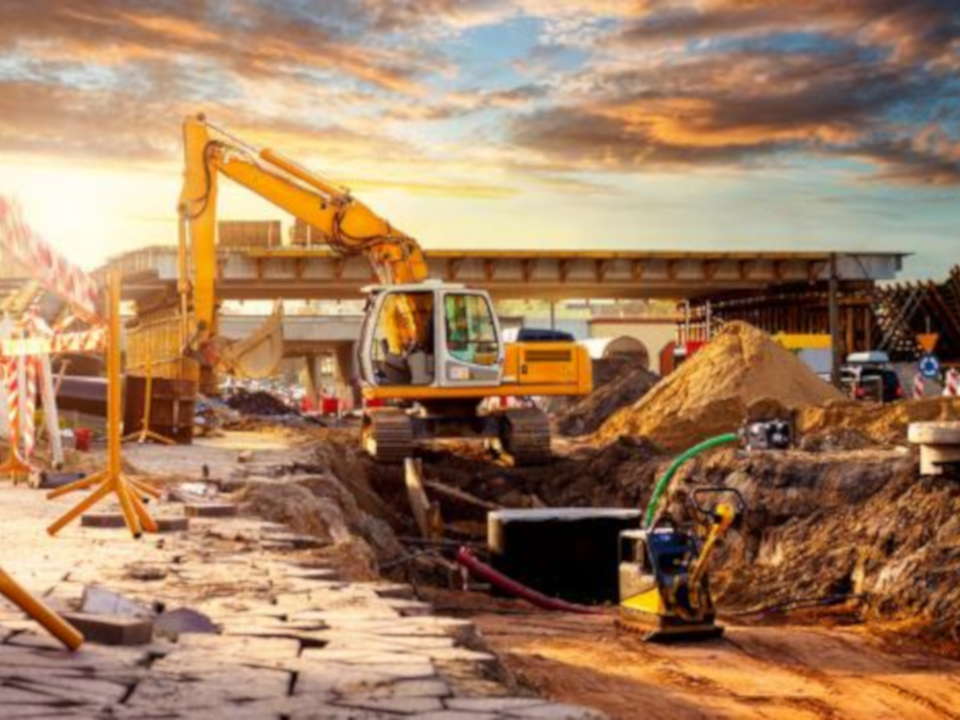 Construction workers are in high demand all over the U.S. Here's a look at the top cities for construction workers based on employment level, wages, and key factors driving construction activity.
Construction workers are in high demand all over the U.S. Here's a look at the top cities for construction workers based on employment level, wages, and key factors driving construction activity.
Construction workers remain in high demand across the United States. In fact, job openings continue to outpace employee availability across a variety of occupations — from entry-level laborers to operating engineers, estimators, project managers, IT professionals...you name it.
According to employment data analysis from the Associated General Contractors of America (AGC), nearly two-thirds of the 358 U.S. metropolitan areas saw an increase in construction employment from October 2018 to October 2019.
While most metro areas saw construction employment gains, 58 saw flat employment and 69 actually saw a decrease. However, AGC member survey data suggests that many of those flat or decreasing metro markets would have seen construction employment gains if there was a better supply of potential employees. In other words, construction firms can't hire if there is nobody to hire.
Construction Professionals Make Good Money
Construction workers are not only in high demand, but also make good money — far better than the average American worker.
According to Bureau of Labor Statistics (BLS) data from May 2018, "Construction and Extraction Occupations" employed roughly 5.96 million people at a median hourly wage of $22.12. That wage is nearly 20 percent higher than the average for all occupations. Furthermore, the top 25 percent of construction earners made at least $30 per hour.
Where Are The Best Construction Jobs?
Jobseekers should look at a variety of factors when deciding where they might like to live and build a rewarding career in the construction industry:
Construction activity and employment level
Construction wages
Overall economic vitality
Population trend
Jobseekers should also examine the construction firms known to employ workers in a certain area:
Company reputation in the construction industry
Company reputation as an area employer
Typical pay and benefits
Opportunities for training and advancement
best cities for constructionConstruction Employment Levels
In terms of gauging local construction activity, a good indicator for jobseekers is to look at current employment levels.
BLS data says the following metropolitan areas have the highest construction employment levels:
New York-Newark-Jersey City
Los Angeles-Long Beach-Anaheim
Houston-The Woodlands-Sugar Land
Dallas-Fort Worth-Arlington
Chicago-Naperville-Elgin
Washington, D.C.-Arlington-Alexandria (Virginia)
Miami-Fort Lauderdale-West Palm Beach
Boston-Cambridge-Nashua
San Francisco-Oakland-Hayward
Seattle-Tacoma-Bellevue
It's also a good idea for jobseekers to look at which cities seem to be adding construction jobs.
Employment data analysis by the AGC says the following metro areas saw the largest construction employment gains over the past year (October 2018 to October 2019):
Dallas-Plano-Irving
Phoenix-Mesa-Scottsdale
Los Angeles-Long Beach-Glendale
Las Vegas-Henderson-Paradise
Tampa-St. Petersburg-Clearwater
Nassau and Suffolk Counties (New York)
Omaha (Nebraska)-Council Bluffs (Iowa)
St. Louis
San Diego-Carlsbad
Atlanta-Sandy Springs-Roswell
Construction Wages by Metropolitan Area
BLS data says the following metropolitan areas pay the highest wages to construction workers:
Chicago-Naperville-Elgin
Honolulu (Hawaii)
San Francisco-Oakland-Hayward
New York-Newark-Jersey City
San Jose-Sunnyvale-Santa Clara (California)
Kahului-Wailuku-Lahaina (Hawaii)
Anchorage (Alaska)
Fairbanks (Alaska)
Boston-Cambridge-Nashua
Trenton (New Jersey)
best cities for construction jobs 2020Population Growth Drives Construction Activity
An important driver of construction activity is population. The larger the population and the faster it is growing, the more demand there is for investment in both new and existing housing and infrastructure.
According to the U.S. Census Bureau, the following cities saw the most population growth from 2017 to 2018:
Phoenix
San Antonio
Fort Worth
Seattle
Charlotte
Austin
Jacksonville
San Diego
Denver
Frisco (Texas)
U.S. Census Bureau data also says the following cities are the most populous:
New York City
Los Angeles
Chicago
Houston
Phoenix
Philadelphia
San Antonio
San Diego
Dallas
San Jose (California)
The 10 Best Big Cities for Construction Jobs
Based on a combination of the criteria analyzed above — employment, wages and population — the following large U.S. cities (in alphabetical order) are the best to begin building a rewarding career in construction:
Boston
Chicago
Dallas
Houston
Los Angeles
New York City
Phoenix
San Diego
San Francisco
Seattle
best cities for construction 2019The Best Rural Areas for Construction Jobs
Keep in mind that the overwhelming majority of cities in the U.S. are not major metro areas. Yet, these cities often boast vibrant economies and offer much appeal to many people looking for a good place to live and work.
BLS says the following non-metropolitan areas have the highest employment of construction workers:
West North Dakota
West Texas
Eastern New Mexico
Kansas
North Texas
BLS says the following non-metropolitan areas are the top-paying for construction workers:
Alaska
Hawaii / Kauai
West North Dakota
Massachusetts
Northwest Illinois
Pick a Great State to Live and Work
Construction industry jobseekers can also start their career search by simply identifying those states with the greatest prospects for a rewarding construction career.
In recent years, most states have seen growth in construction-related employment, but 10 have stood out based on several factors including average wages, employment levels and prospects for growth. READ THE REPORT
The most recent BLS employment data shows that 41 states plus Washington, D.C., added construction jobs from October 2018 to October 2019. AGC analysis of the data points to the following states as having posted the biggest year-over-year job gains. (Data below shows net job gain and percentage increase.)
Texas — 51,400 jobs (6.9%)
California — 34,000 jobs (4%)
Florida — 25,300 jobs (4.6%)
Arizona — 14,000 jobs (8.9%)
Nevada — 12,000 jobs (13.1%)
"Construction employment continues to experience robust growth in most parts of the country," said Ken Simonson, AGC's chief economist. "Many firms appear to be overcoming the challenge of low unemployment rates and strong demand for labor by increasing compensation levels and investing more in training people with relatively little experience in construction."
As you can see, it's a great time to pursue a career in construction.