Why
Joeris
General
Contractors
Promotes
Making
Mistakes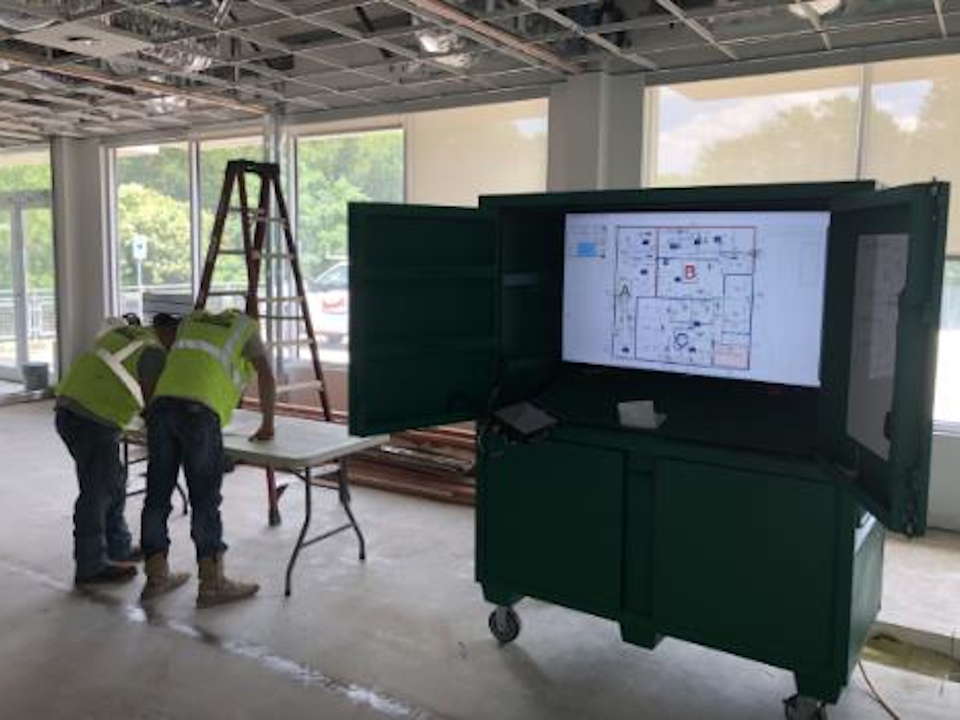 Revenues for Joeris General Contractors, a family-owned business, are expected to hit $600 million this year, up from $400 million just two years ago.
Revenues for Joeris General Contractors, a family-owned business, are expected to hit $600 million this year, up from $400 million just two years ago.
Marketing Manager Andi Galloway believes the company's success is due to its values-based approach. "We believe in giving clients the best experience possible," says Galloway. "You get the close personal attention of a small firm, but we are also able to provide the resources of a large corporation."
Repeat customers are common at Joeris. They are a preferred builder for H-E-B Grocery and active in construction of K-12 educational facilities, healthcare facilities and commercial office buildings throughout Texas. "The growth has been phenomenal," says Galloway.
One reason Joeris has been able to take on more work is because it's using technology to add value as part of a continuous effort to improve. Director of Construction Technologies Andy Gajbhiye oversees all the technology and innovation for the company and heads up the Joeris Ingenuity Team. "Depending on the business goals, I figure out how we can get there using technology and innovation," says Gajbhiye.
The Ingenuity Team
The construction industry has long been criticized for its failure to adopt new technology, but Joeris is trying are to change that. The company's Ingenuity Team, formed three years ago, is comprised of employees in a variety of roles including carpenters, superintendents, project managers, executives, marketing, and accounting personnel. Their job is to identify areas for innovation, test products and concepts and conduct research and development to determine if those technologies can be deployed company wide. But more than that, their efforts are designed to create a culture of innovation.
"We promote making mistakes. We promote failing," says Gajbhiye. "The idea is to fail small and fail fast. When you succeed, then you can scale." Leaders also need to be "failure tolerant."
"Leaders need to coach their teams and tell their teams it is okay to fail," says Gajbhiye. "Let them try something new." He says they are not looking at technology for the sake of technology, but asking the question of what value it brings to construction.
The Ingenuity Team has implemented more than 17 different technologies over the past few years including BIM, Augmented Reality, Virtual Design & Construction (VDC), drones, Assemble TakeOff, PlanGrid, Lean Construction – Last Planner System. The team will first develop a consensus for a new process or technology, then it will work on developing a business case and lastly it will provide a recommendation whether to move forward. The key objective is to add value for clients. The team also looks at each project to determine which technologies are best suited.
Adding Value with New Technology and Processes
"Many test projects have become part of our system," says Gajbhiye. "We are currently using VDC and Assemble as a tool to do preconstruction quantity takeoff using BIM models, and tying schedules to the models." The company has more than 30 registered drone pilots and 10 drones, which they are using to monitor progress on jobsites and for surveying.
construction innovationThe Tech Hub
The company is currently testing the use of a tech hub on the jobsite. The big metal box on wheels provides easy access to technology for all of the trades and project teams to use. It includes a 55-inch screen TV that can be connected to an iPad for easy viewing of plan documents, BIM models, safety training, or other software. The goal is for project superintendents to do a daily huddle with all of their crews. According to Gajbhiye, commercial versions of the Tech hub were too expensive to be feasible across all jobs, so the Joeris Ingenuity team created their own version.
"We like the fact that trades will no longer have any excuse that they never received update plans," says Gajbhiye. The tech hub ensures latest plans are available to everyone on the jobsite, where and when they need them. After testing in Austin and San Antonio, the feedback has been positive.
When determining value the company looks at both the tangible and intangible benefits of a given process improvement or technology. Tangible benefits would include things that could be easily measured like cost or time savings. Intangible benefits such as improved collaboration, or improved design are more challenging to measure. As the company moves forward, it is working on more ways to track return on investment.
Tradeshows are a source of inspiration for the team as the Joeris Ingenuity Team proceeds on the path of continuous improvement. Gajbhiye hopes to attend CONEXPO-CON/AGG for the first time in 2020. The show is the largest in the construction industry, with more than 2,800 exhibitors, 2.5 million square feet of exhibitions and more than 150 education sessions. It will be held March 10-14, 2020 in Las Vegas.
Powered by a purpose of creating value for clients, Gajbhiye believes Joeris is on its way to develop a culture of innovation. "I see a lot of excitement around people when we discuss new ideas," he says. The idea of encouraging innovation and failing small is new to the construction industry, but Joeris General Contractors is proving it can work, one project at a time.
Join over 35,000 industry peers who receive construction industry news and trends each week. Subscribe to CONEXPO-CON/AGG 365.