5
Keys
to
Successful
Residential
and
Commercial
Paving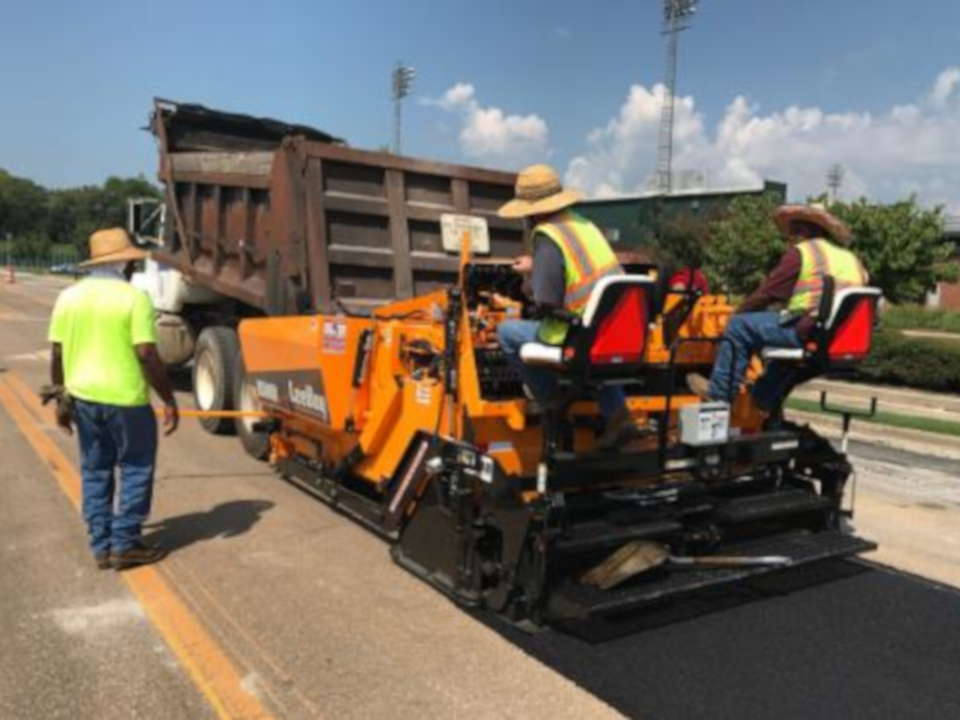 Attend the education session "Best Practices for Residential and Commercial Paving" on Tuesday, March 10, 2020 from 1:00 p.m. - 2:30 p.m. at CONEXPO-CON/AGG.
Attend the education session "Best Practices for Residential and Commercial Paving" on Tuesday, March 10, 2020 from 1:00 p.m. - 2:30 p.m. at CONEXPO-CON/AGG.
Residential and commercial asphalt paving jobs are more intricate than mainline highway paving due to shorter runs and more curves, slopes, and breaks. These challenges are increasing over time. Years ago parking lots were one broad expanse of asphalt suitable for multiple, simple passes; now they include rows, islands, landscaping, and highly engineered drainage plans to feed retention ponds.
Jobs are of shorter duration and equipment gets transported more often. This is especially true in residential where near-zero lot lines and minimal setbacks create very short driveways. Some days may have the same crew at more than one project.
Time pressure in residential and commercial paving can be greater, as well. Retail development is especially time sensitive. A delay in highway paving creates inconvenience and may affect performance bonuses for the contractor. A delay in commercial paving may mean customers are driving over gravel and mud to reach a store's grand opening.
"These factors create stress in residential and commercial paving that are unique to those segments or, at the very least, more pronounced than they are in highway paving," says Brian Hall, territory manager, LeeBoy.
How does a contractor manage these stressful situations? Hall compares paving to a symphony. As the public sees just the performance, the customer sees just the finished project. But symphony members and paving contractors and their employees know it's what comes before and after the performance that determines the quality of what the public sees or the customer receives.
Brian Hall, LeeBoyAnd as with a symphony, the management and equipment of asphalt paving remain largely unchanged over time. "Asphalt pavers today are essentially the same as those first introduced in the 1930s," says Hall. "Likewise, best practices are essentially the same. We just have to follow them." The goal is a durable pavement that meets spec and holds up over time. "We live in a throw-away society," says Hall. "Asphalt can't be a part of that."
5 Tips for Ensuring Quality Asphalt Pavement
Hall offers five tips for ensuring a durable, high quality finished product. These apply to any asphalt paving job, not just those in residential and commercial markets, and should be familiar. But the mental and physical fatigue resulting from the stress of residential and commercial paving can tempt us to overlook these fundamentals.
Be prepared. Start every day with a checklist and review of the day's work. Make sure both equipment and personnel are prepared. "The tendency is to focus on equipment," says Hall. "Confirming the readiness of staff is at least as important."
Have a crew meeting. Make sure everyone knows what their jobs are and aren't. The latter improves efficiency by avoiding duplication of effort. Engage everyone in the discussion to give them a sense of ownership. Close with a discussion of safety and a check of personal protective equipment, flaggers, and other safety components.
Go according to plan. Know what happens when the trucks arrive. Control the pace; the maximal pace is likely not the optimal pace to maintain work flow and ensure a quality finished product. Monitor the asphalt so there are no end-of-day surprises.
Clean up. Fill up. Check up. Clean up not just the equipment but also the tools and ancillary items and the worksite. Fill up propane. Fill up fuel to minimize in-tank condensation. Check up the job to make sure it meets spec; make plans for any required corrections or re-working.
End-of-day punch list. Wrap up the day with a discussion of how things went. Ask about problems or concerns. Also ask for examples of things that went well. It's important for employees to be mindful not only of their errors and difficulties but also their successes. "After a long, demanding day, employees will be eager to leave," says Hall. "Do not overlook this essential review step."
Hall's advice can be summed up in two words: Be ready! Make sure that when it's time to go, you can go. Maintaining readiness can't be done by performing random tasks at intermittent intervals. It can't be done by waiting for procedures or equipment to fail and then implementing emergency fixes. It can't be done by scurrying around when the first truckload of asphalt arrives. Maintaining readiness can only be accomplished by the constant application of practices that ensure readiness and that can only be accomplished through discipline.
Hall will be conducting an education session – Best Practices for Residential and Commercial Paving – at CONEXPO-CON/AGG 2020 in Las Vegas, Nevada, on Tuesday, March 10, from 1:00 to 2:30 p.m.