Setting
Your
Innovation
Strategy
to
Reduce
Risk
and
Increase
ROI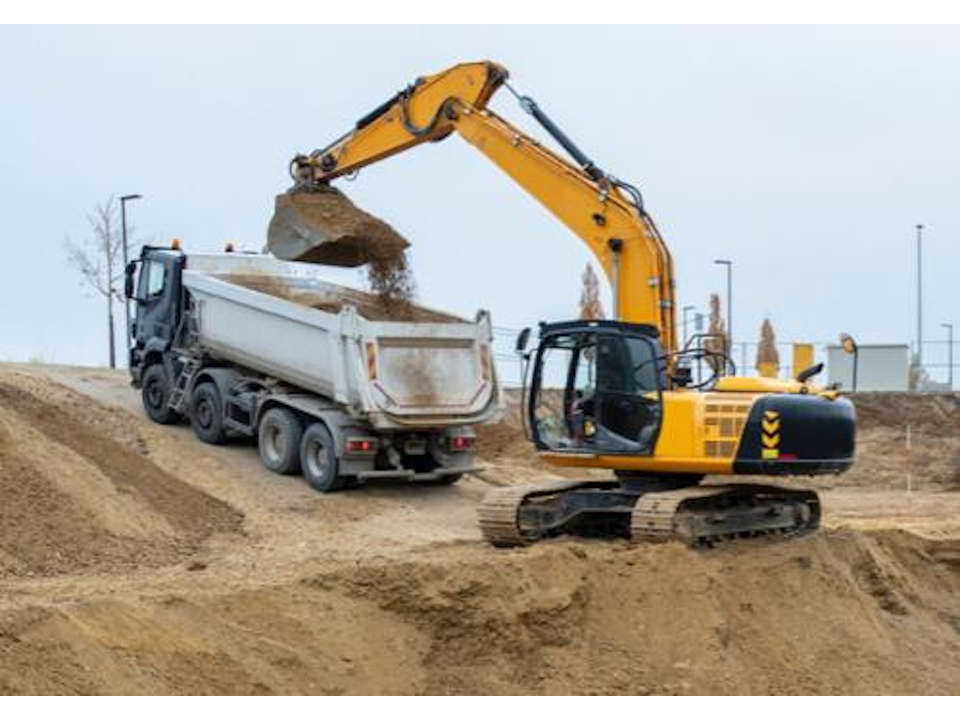 Construction is a change industry. Where there once was nothing, there is now something – a building, a home, a school, a bridge. What already exists, becomes better through redesign and renovation.
Construction is a change industry. Where there once was nothing, there is now something – a building, a home, a school, a bridge. What already exists, becomes better through redesign and renovation.
With change at its core, innovation should be welcomed by those in the industry. But the door is still barely open for many contractors. Why? Operating on tight profit margins, risk is often the culprit. Sometimes there is confusion about the gains. What do we need? Will it solve the problem? Can we manage it? How do we measure results? With the right innovation strategy, risk can be reduced and return on investment (ROI) increased for both contractor and customer.
"No outsider can tell a contractor what their goals or dreams should be. The change they shape begins with their own situation and needs," says Matt Wheelis, who leads Global Business Development for Building Construction at Leica Geosystems. That said, he acknowledges: "There aren't many business models for evaluating innovation for local construction firms and contractors whose work is project-based. It's hard to evaluate return on investment early on." That's why Wheelis, who has decades of experience in construction engineering, project management and technology, likes to cite case studies when he talks about innovation in the construction industry. "Case studies reflect real customers. They provide a dose of reality. Firms can see themselves and relate to it." Such innovators act as change agents.
Any innovation strategy requires adjustments to the status quo. You can decide to knock down what's there and start from scratch with a new business model or take what already exists and adopt it to include innovation. This may involve new ways of addressing cost and schedule overruns, labor productivity, project planning, information sharing from office to field, safety issues, as well as budgeting, document management and more. Workflow and digital collaboration play key roles. Innovation may refer to hardware, software or strategy for implementing those tools.
Hexagon ABIns and Outs of Measuring ROI
Wheelis suggests measuring return on investment in two ways: internal and external. Internal ROI encompasses people, process and profit. People refers to employee skill and engagement level. Process focuses on efficiency. Profit concentrates on the bottom-line impact.
External ROI covers customers, community and competitiveness. How do you keep, acquire, and encourage repeat business from customers? How do you organize and manage the supply chain and subcontractors that make up your professional community? How do you show your competitiveness to an owner to win better projects?
While hard metrics in measuring ROI rely on time and cost savings there are softer metrics that can be meaningful in an era of sustainability, high demands, fewer people, and less materials. If a manual task is being replaced by software or robotics the first thing you look at is does it save time and money? But you also want accuracy. If everything needs to fit the first time at a site, the measurement needs to be right. You may also ask how workers feel about it. Are they more engaged working with the technology? Has performance improved? Is the task easier to perform? With a labor shortage, retaining people saves cost.
Time to Innovate
The wrong time to invest in innovation is when you can't execute it well. Roll-out is critical. Who will champion it and act as influencers to get others onboard? Who will advocate for ongoing support of the technology and training? What data will be collected to inform decision making, mitigate risk and provide evidence of results? Use feedback from a pilot project to increase confidence. Delay caused by an "Everything's worked in the past" attitude can be perilous. "Those who were complacent around the time of the big recession suffered the most shock. Others who were leaner with equipment and labor muscled through with new technologies that could help them survive and thrive," says Wheelis.
Reach Out for Help
Because the construction industry is fragmented into local markets with multiple stakeholders it can be hard to get good information on what will work. Most contractors won't talk with local competitors to learn what's happening, but it's important to reach out. Wheelis advises, "Look to the innovators outside your area. Find those who are moving the industry forward. They are usually willing to share the hard lessons they learned, and what they would do better the next time."
Matt Wheelis will be addressing how and why construction firms are investing in innovation during his presentation Understanding the ROI of Investing in Innovation on Tuesday, March 10 at 9:30 a.m. at the CONEXPO-CON/AGG 2020 in Las Vegas. Wheelis will provide a framework for analyzing your firm's return on investment in innovation.