Epiroc
interim
report
Q2
2020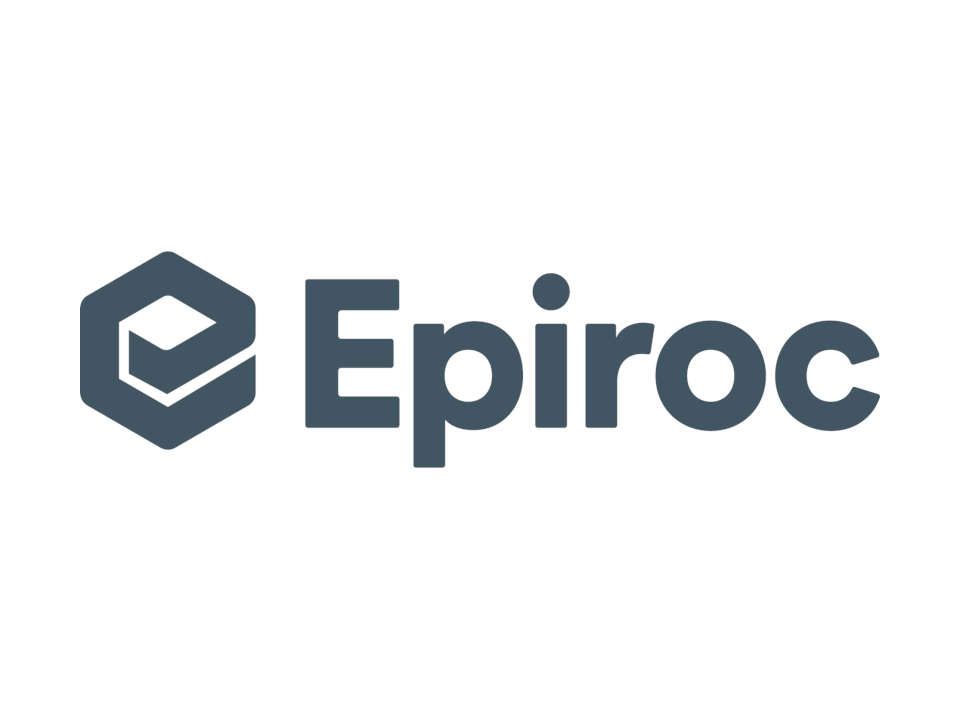 Orders received decreased 23% to MSEK 8 105 (10 553), organic decline of 17%
Revenues decreased 20% to MSEK 8 458 (10 626), organic decline of 15%
Operating profit was MSEK 1 418 (2 263), including items affecting comparability of
MSEK -165 (‑39)*
Operating margin was 16.8% (21.3). Adjusted operating margin was 18.7% (21.7)*
Basic earnings per share were SEK 0.85 (1.40)
Operating cash flow of MSEK 1 963 (1 506)
Orders received decreased 23% to MSEK 8 105 (10 553), organic decline of 17%
Revenues decreased 20% to MSEK 8 458 (10 626), organic decline of 15%
Operating profit was MSEK 1 418 (2 263), including items affecting comparability of
MSEK -165 (‑39)*
Operating margin was 16.8% (21.3). Adjusted operating margin was 18.7% (21.7)*
Basic earnings per share were SEK 0.85 (1.40)
Operating cash flow of MSEK 1 963 (1 506)
CEO Comments
Agility in challenging times
The Covid-19 pandemic impacted us significantly in the quarter, yet we managed to quickly adapt our way of working, lower our costs, show resilience in our profitability, and deliver a strong cash flow. We managed to do this while prioritizing health and safety and supporting our customers in this unique and challenging situation. I'm proud to see the way our organization has been able to adapt to the situation.
Lower order intake
Orders received decreased compared to the previous quarter. Our customers were hesitant to place equipment orders and restrictions led to lower customer activity, particularly in the beginning of the quarter, which impacted our aftermarket business negatively. Orders received for the Group was MSEK 8 105, sequentially down 13% organically and down 17% organically compared to the previous year.
We expect that the demand, both for equipment and for aftermarket, will continue to be negatively impacted by the pandemic in the near term.
Resilient operating margin and strong cash flow
Year-on-year, our revenues declined 15% organically, to MSEK 8 458, with the largest drop in Tools & Attachments. The service business had only a moderate organic decline, which contributed to the resilience in profitability. The adjusted operating margin was 18.7% (21.7). Working capital decreased in the quarter, which resulted in a strong operating cash flow of MSEK 1 963.
Compared to Q1, our profit was negatively impacted mainly by lower volumes for our aftermarket business and by lower capacity utilization in our manufacturing facilities. This was partly offset by cost savings.
Savings from efficiency actions
The contingency measures that we have initiated as a response to the effects of the pandemic and to improve efficiency, were carried out as planned in the quarter. We have already achieved cost savings both from the short-term and from the long-term actions. The long-term actions are expected to save more than MSEK 500 annually as from Q3 2020. Additional savings will be achieved from the end of the year, including savings related to planned layoffs.
Automation and digitalization
In the quarter, we received multiple orders for automation solutions for both underground and surface applications, including a large order in Chile of equipment with 6th Sense solutions for automation, connectivity and information management. The pandemic has increased customers' interest in our state-of-the-art automation and digital solutions and there is a high activity level in our regional automation centers. It has also led to a further increase in the use of digital tools for training and customer interaction.
High sustainability ambition
We have high ambitions when it comes to sustainability and it is encouraging to see the positive development of many of our non-financial KPIs, for example on safety and on CO2 emissions from transport. Our new sustainability goals for 2030 further advance the Group's ambitions related to climate change, safety and diversity. We want to be the enabler and through innovation make the mining and infrastructure industries more sustainable.
Managing the crisis and building for the future
On June 18, we celebrated our two-year anniversary as a listed company. The celebration was of course held online due to Covid-19. The global pandemic crisis is unique and I think that we are managing it well, just like we have managed challenging situations before. Our passionate employees are making it possible. Going forward, we will continue to invest in innovation and aftermarket to support our customers on their journey towards increased productivity and sustainability. This will make Epiroc even stronger for the future.