Thor
swings
hammer
at
US
mining
projects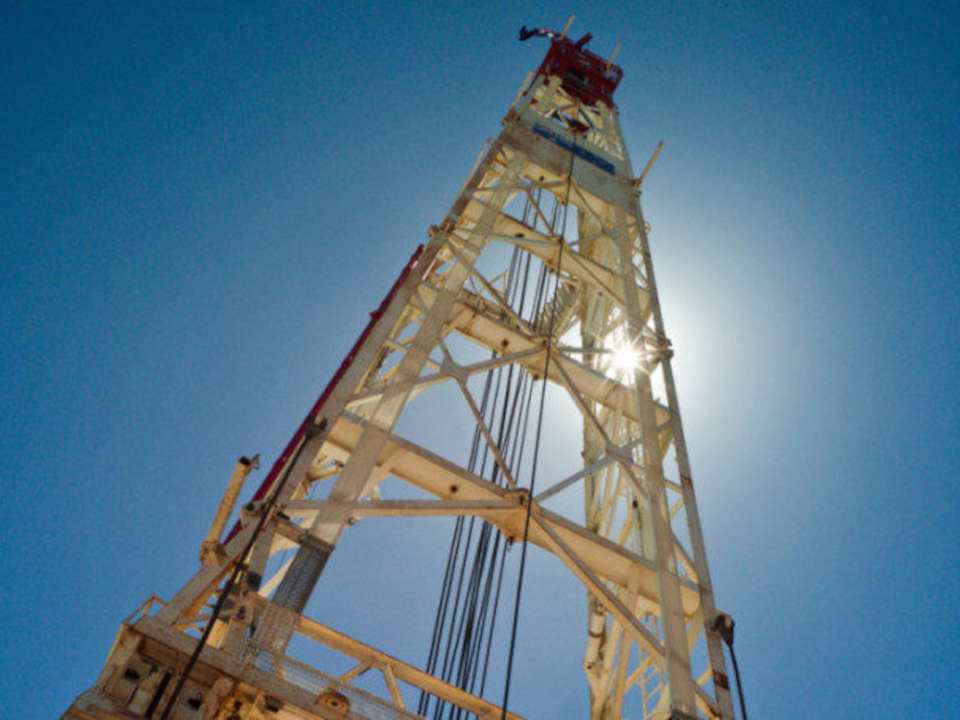 Australian mining company is taking on uranium and vanadium mining projects in Colorado and Utah.
Australian mining company is taking on uranium and vanadium mining projects in Colorado and Utah.
Thor Mining, based in Adelaide, South Australia, last week announced the acquisition of American Vanadium Pty Ltd and its two US mining projects.
The projects add to Thor's diverse portfolio of mining interests, which include copper, gold, molybdenum and tungsten.
The company already has stakes in South Australian copper and gold projects in Kapunda and Moonta.
The American Vanadium acquisition is Thor's first venture into the uranium and vanadium markets.
Thor Mining Executive Chairman Mick Billing said the project represents an exciting opportunity for the company.
"We are very pleased to complete the acquisition of 100 per cent of American Vanadium and its high-grade uranium and vanadium claims," he said.
"Thor has a well-balanced and diverse portfolio, [and] these projects are a potentially very important part of our story in markets that are growing."
This is Thor Mining's second venture into the US market, following its 2014 acquisition of the Pilot Mountain Tungsten Project 200 km southeast of Reno, Nevada.
The newly acquired projects include 199 land claims in southwest Colorado and the Uravan Mining Belt, and 100 claims in southeast Utah near the city of Moab.
Over the last 100 years, the Uravan Mining Belt has produced an estimated 39,000 tonnes of uranium and 300,000 tonnes of vanadium.
Billing said the new projects have significant potential for low-cost high-grade production.
"The projects are in areas of historical very high-grade production," he said.
"A good place to look for a high-grade deposit is very often right near other high-grade deposits.
"There is also a licensed processing plant in very close proximity. If we can develop economic resources, then the prospect of having material processed into saleable concentrates without the cost and regulatory hurdles of processing/tailings storage etc may be very attractive."
Currently, the US ranks fifth in natural uranium exports.
Despite a decade-long depression on uranium prices, Billing said it was an ideal time to enter the market, especially in the US where there was a lack of domestic production.
"There are more than 50 new nuclear power plants in construction globally, [so] demand is likely to continue to grow," he said.
"The US is a very large consumer of uranium for their nuclear power generation program, but for a long time now, they have not produced anywhere near that domestic requirement.
"They [the US] source much of this feed from Australia, Canada and Central Asian countries like Kazakhstan."
The US currently has 57 commercially operating nuclear power plants with 97 nuclear reactors – the largest fleet of reactors in the world.
In February, US President Donald Trump announced a US $1.5 billion fund for a domestic uranium stockpile, another factor in Thor Mining's decision to explore new uranium projects in the US.
The company will also be mining vanadium, a soft metal primarily used as a steel additive.
Currently, the US ranks fourth in vanadium exports; however, about 85 per cent of the world's vanadium production comes from China, South Africa and Russia.
Billing said developments in global vanadium supply chains had made the soft metal a more attractive investment.
"Traditional vanadium demand is in rebar (for reinforcing concrete etc)… vanadium is also emerging as an important batter metal with applications for larger scale batter storage," he said.
"China is a big consumer of this, obviously.
"The Chinese standard for vanadium in rebar has been below that of most western countries, until very recently when that standard was increased, thus providing additional potential long-term demand."
Earlier this year, Thor Mining sold its rights to the Spring Hill Gold Project in the Northern Territory for $1 million.
Billing said the royalties from this sale would be used to accelerate a range of projects, including their new uranium and vanadium opportunities in the US.