Voith
shows
robust
development
in
an
unprecedented
year
2020
and
continues
growth
initiatives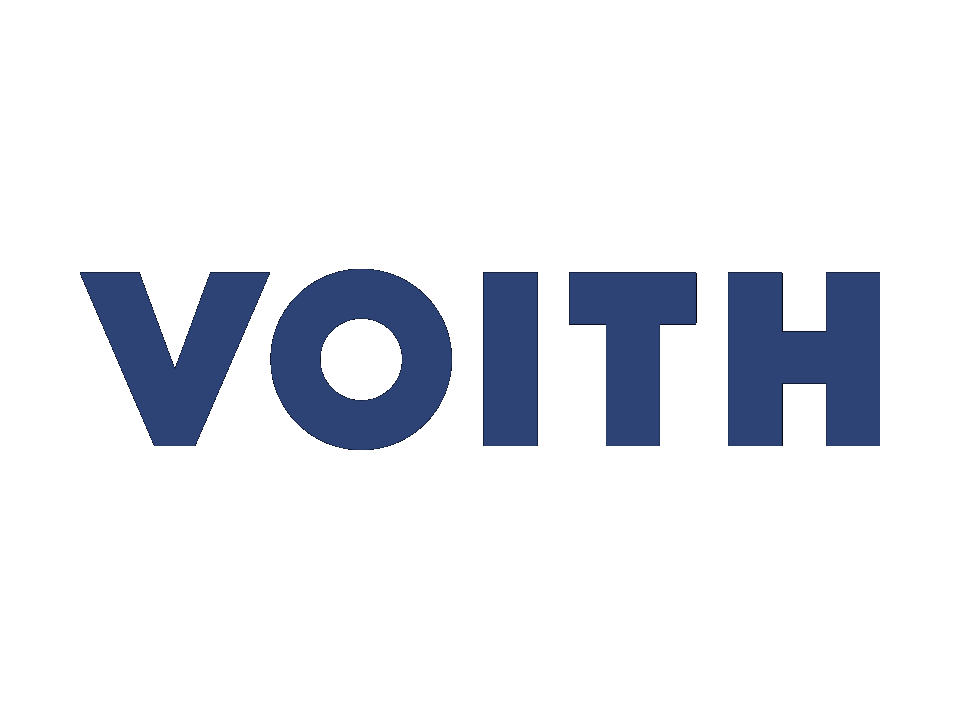 Group CEO Dr. Toralf Haag: "Voith is in a good position and will emerge from this unprecedented crisis stronger; will continue to perform well in the medium to long term; and will achieve sustained profitable growth."
Impacts of COVID-19 pandemic affects all key financial figures but were generally kept under control

Total cash flow and cash flow from operating activities much improved

Net result remains positive even in pandemic year

Strategy honed and acquisition efforts successfully implemented to strengthen core business

High-level of investment in digitalization, innovations and R&D despite crisis

In the 2020 financial year (ending September 30, 2020) the Voith Group performed reasonably well given the significant adverse impacts of the global COVID-19 pandemic across all segments and markets in the second half of the year. In this context, the Group benefited from its broad-based positioning in terms of sectors and geography; its stable, regionally-organized supply chains; and its very sound financial situation. The moderate decline in orders received and consolidated sales that were only slightly below that of the previous year are evidence of the robust condition of Voith's business operations. Under the circumstances, earnings were also satisfactory. Although the Voith Group's EBIT before special effects declined compared with the previous year, it was still sound in a multi-year comparison. The consolidated net result also remained positive despite the adverse effects of the coronavirus situation on business. The total cash flow and the cash flow from operating activities developed very positively.
The Group Division Paper reported growth in orders received and sales, and again made the largest contribution to the Group result. As expected, Voith Hydro reported a decline after a particularly strong performance in the previous year, however, due to market conditions, the downturn was more severe than expected. Despite the economic crisis, Group Division Turbo performed well overall in a number of customer segments, with only slight decreases in orders received and sales.
"For the Voith Group, like most companies in our industry, the last fiscal year was a critical test. Thanks to our diversified positioning and sound financial situation, we not only came through the crisis relatively well but we also further honed our strategy in respect to the megatrends of decarbonization and digitalization in the past fiscal year. We have already made considerable progress in implementing our strategy and have continued to invest in the future of our company. Therefore, the Voith Group is well positioned to emerge from this unprecedented crisis stronger and to continue to perform well in the medium to long term," says CEO Dr. Toralf Haag.
Strategy refined to leverage the potential of the core business and open new business fields
In the last financial year, Voith defined its strategy even more clearly. With a view to the megatrends of digitalization and decarbonization, four strategic pillars were defined: 1) the systematic alignment of the corporate culture to markets, customers and innovations; 2) leveraging the full potential of our core business; 3) opening up new business fields; 4), and, the ongoing improvement of efficiency and productivity to provide financial leeway for necessary investments to secure Voith's long-term future as an independent and competitive company. "Throughout this process, we consistently reconcile our economic ambitions with our responsibility to society and the environment – in line with an industrial sustainability. This is also why last year already we committed to operate carbon-neutrally worldwide by 2022, thus to be among the pioneers in our industry," says Dr. Haag.
Through its strategy, Voith is aiming to position itself as a pioneer and performance leader for its customers in its strategic business units. The aim is to be one of the leading companies in each of the industries that Voith serves.
Acquisition efforts: An important milestone for more growth
In the last financial year, the Voith Group achieved important milestones to further strengthen its core business with a focus on several strategic acquisitions. Voith has invested approximately €450 million in purchasing companies that complement Voith's portfolio and reinforce it with their pioneering technologies.
Through its acquisition that was closed already at the beginning of the year of BTG, a globally operating supplier of integrated, highly specialized process solutions for the worldwide paper and pulp industry, Voith Paper has further consolidated its position as a full-line supplier. In May, Voith also acquired a 90 percent stake in Toscotec S.p.A. The Italian manufacturer of paper machines, systems and components enhances Voith's product range, especially in the tissue, paper and board segments.
In the spring of 2020, Voith acquired a 70 percent stake in the Austrian company ELIN Motoren GmbH, significantly strengthening its Group Division Turbo. ELIN is a globally operating, high-tech company for electric motors and generators that supplies custom solutions for industrial applications. In relation to Group Division Turbo, in partnership with Swiss investment firm PCS, Voith also closed the deal to acquire a majority stake in Traktionssysteme Austria GmbH (TSA), the world's leading manufacturer of electric motors, generators and transmission systems for rail and commercial vehicles. Through the acquisition, Voith Turbo is taking an important step towards the electrification of the drivetrain. Voith has partnered with drive specialist Moog Inc. to establish the joint venture HMS – Hybrid Motion Solutions GmbH. By pooling expertise in this segment, Voith Turbo is underpinning its range of hydraulic drive solutions.
Innovations underline technological leadership
Despite the crisis, Voith has continued to invest heavily in R&D and has launched additional innovations in the market. For the first time, Voith Paper has developed a closed water loop in paper manufacturing, a milestone on the road to resource-conserving, sustainable paper production. In the last fiscal year, Voith launched an initiative to introduce a modular construction in hydropower technology. During the reporting period, the company took a decisive step forward by completing and implementing the first two technology modules. Voith Turbo made important progress in the electrification of drive systems. The electric Voith Schneider propeller (eVSP) represented the successful market introduction of a fully electric and emission-free marine propulsion system. In the Group Division Digital Ventures, Voith has continued to press ahead with the development of applications for the Industrial Internet of Things (IIoT).
As well as strengthening its core business, Voith's strategic focus is also on the exploration of new growth opportunities in promising business fields. In this context, the company is reviewing its strategic options particularly in the segments of energy storage, hydrogen technology and electric drive systems, all areas that tie in perfectly with Voith's core areas of expertise.
Review FY 2019/20: Key figures impacted by the COVID-19 pandemic
The KPIs for fiscal 2019/20 have been significantly influenced by the COVID-19 pandemic, which noticeably marred the second half of the financial year.
There was a 14 percent decline in orders received, which fell from the previous year's high of €4.70 billion to €4.04 billion. After a seven-year high, orders on hand decreased only slightly, by 4 percent, to €5.39 billion (2019-09-30: €5.63 billion).
At €4.17 billion, sales were just 3 percent below the previous year's value (€4.28 billion); adjusted for acquisitions and currency effects, sales fell by 6 percent. The Group's EBIT before special effects decreased to €139 million (year prior: €208 million). Short-term cost savings could only partially offset the decline in sales. Accordingly, the return on sales fell from 4.8 percent to 3.3 percent, while the ROCE went from the previous year's level of 11.5 percent to 7.5 percent. At €6 million, the consolidated net result was positive (previous year: €72 million).
Even in a financial year dominated by the COVID-19 crisis, Voith maintained its high commitment to research and development. In the reporting period, R&D expenditure was €189 million (previous year: €213 million).
The financial situation of the Voith Group continues to be very sound. On the reporting date, the equity ratio was 20.8 percent, down from 26.2 percent in the previous year. The main reasons for this decline were an increase in the balance sheet total due to M&A activities and currency effects. Cash flow from operating activities could be increased significantly to €234 million (previous year: €46 million), while total cash flow was €200 million accordingly (previous year: €66 million). Despite the extensive acquisition activities during the reporting year, net liquidity remained positive and was €71 million on September 30, 2020. Due to the uncertainties about how the pandemic will continue to pan out, Voith has increased its confirmed lines of credit.
Performance in Group Divisions affected by COVID-19 situation
After a strong fiscal 2018/19 resulting from a large-volume project, the reporting period was very challenging for Voith Hydro. Due to pandemic-related delays in tender processes and contract awards, the volume of contracts awarded in the hydropower market was substantially reduced. This led to an unexpectedly strong decrease in orders received compared with the high level of the previous year. Sales also declined significantly in the last financial year. The lower volume also caused a considerable reduction in EBIT at Voith Hydro.
In what has been a challenging environment, Voith Paper performed well. In the reporting period, orders received and sales grew, facilitated by the consolidation effects of the company's acquisitions. Due to the pandemic, there was a slight decrease in EBIT. As in recent years, Voith Paper again made the largest contribution to the Group's operating result.
During the reporting period, Voith Turbo forged ahead and strengthened its business through acquisitions and optimizing its production network. As a result of the pandemic and the lockdowns imposed in many regions, orders received and sales declined slightly at Group Division Turbo. The lower order volume had a negative impact on EBIT, which was well below the previous year's level.
At Voith Digital Ventures, sales developed positively. EBIT also improved significantly compared with the previous year, but still showed a slight deficit.
Outlook FY 2020/2021: Transitional year in a volatile environment – slight increases expected in orders received, sales and results
Given the continuing uncertainties about the further course of the pandemic, Voith expects fiscal 2020/21 to be a transitional year for the Group before a genuine recovery begins. As a late-cycle sector, the mechanical and plant engineering industry is likely to face restrained investment activity in a number of markets in 2021. Accordingly, Voith assumes that the Group will close fiscal 2020/21 only slightly higher than the current reporting year. The Group forecast envisages slight increases in the key figures of orders received, sales, EBIT and ROCE. The expected slight increase in orders received is based in particular on expected growth in Group Division Hydro, where postponed projects could now be awarded following very low investment activity in fiscal 2019/20. At the same time, the Group will use the year to continue to systematically align itself to its refined strategy.
---
About the Voith Group
The Voith Group is a global technology company. With its broad portfolio of systems, products, services and digital applications, Voith sets standards in the markets of energy, oil & gas, paper, raw materials and transport & automotive. Founded in 1867, the company today has more than 20,000 employees, sales of € 4.2 billion and locations in over 60 countries worldwide and is thus one of the larger family-owned companies in Europe.