Incentives
for
Construction
and
Mining
Workers:
2
Firms
Share
Strategies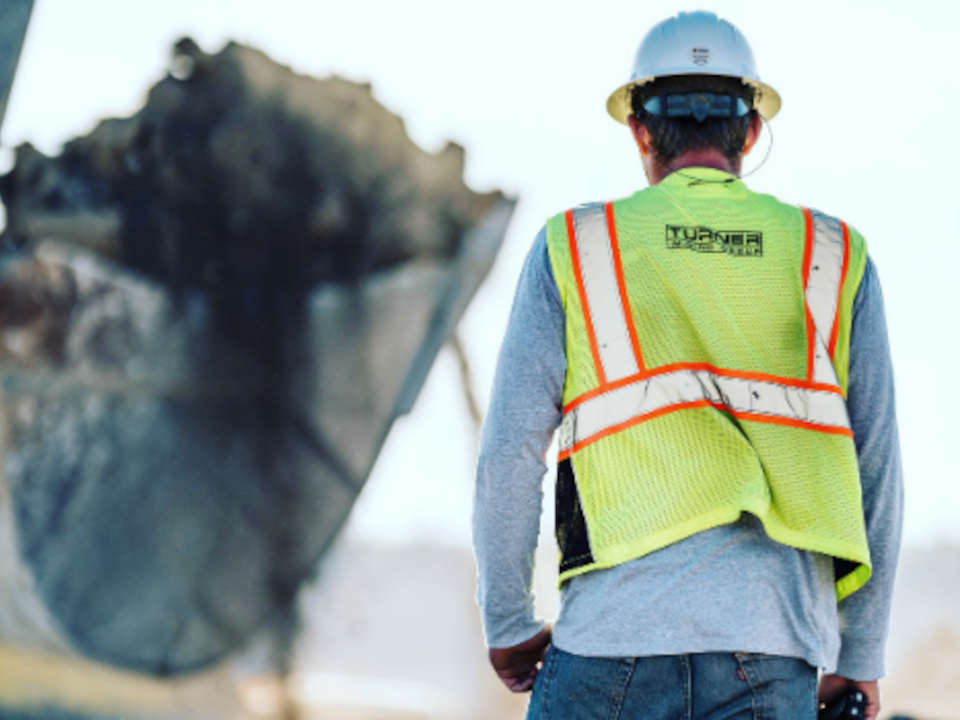 The pandemic has had a negative impact on construction industry hiring. A survey* from the Associated General Contractors of America and Sage Construction and Real Estate shows that only 35% of firms plan to add staff this year. Meanwhile, 24% plan to decrease their headcount in 2021 and 41% expect to make no changes in staff size.
The pandemic has had a negative impact on construction industry hiring. A survey* from the Associated General Contractors of America and Sage Construction and Real Estate shows that only 35% of firms plan to add staff this year. Meanwhile, 24% plan to decrease their headcount in 2021 and 41% expect to make no changes in staff size.
But that doesn't mean contractors can let their retention and recruitment efforts go by the wayside. Despite the low hiring expectations, most contractors report it remains difficult to fill some or all open positions. Fifty-four percent of firms report difficulty finding qualified workers to hire, either to expand headcount or replace departing staff. And 49% expect it will either get harder, or remain as hard, to find qualified workers in 2021.
Mining firms face similar challenges as its workforce ages and older workers retire. It's important that companies in both construction and mining focus on motivating current employees and attracting new talent. We asked two growing companies what has made a difference in their recruitment and retention efforts.
How Turner Mining Group will double its workforce in 2021
Established in 2017, Turner Mining Group is a nationwide mining services company that has grown from 6 employees at its inception, to a workforce of 350. In 2021, it plans to double or triple the number of employees as it continues to expand its operations. Turner Mining Group fills a need for a coast-to-coast mining services provider that enables mine owners to optimize their operation, making it easier to tailor production as demand fluctuates.
With an average age in the mining industry of 52, Turner Mining Group is focused on building a positive ground swell around the industry. "Founder Keaton Turner has done a great job of starting with culture," says Chief Operating Officer Thomas Haun. "Making life better for the mining industry is built into everything we do."
Haun and Talent Acquisition Manager Liz Freeman feel strongly that the culture is what keeps employees satisfied and attracts quality candidates. It's centered around three core values: a heart for people, a mind for innovation and an eye for safety.
Despite being geographically dispersed, the company fosters community among employees with transparency. "We do a podcast and talk about things publicly so employees and recruits can learn what is going on in the company," says Haun. "Social media allows people to evaluate if we are living up to what we say."
With so much growth, Turner Mining Group can offer career advancement opportunities. They invest in training to equip employees with new skills – for example, a worker might move up from driving a haul truck to operating a bulldozer. Career paths, compensation and benefits are all visible right on the company's careers page.
Freeman is insistent on setting up new hires for success. "You can't sell people into the job," says Freeman. "I always tell candidates that I am going to be completely honest. We are building a bond that is built on trust."
Recruitment at Turner Mining looks a lot different. Instead of placing a job ad and waiting for candidates to apply they are proactive. "We are a people company and the most important thing is building relationships," says Freeman. "If I don't take the time to understand candidates as a person, then I can't get to know who they truly are. Then I am not winning at the game."
incentives for construction workersHow HardHat Workforce Solutions will grow it's team by 10% in 2021
Traci Strickland is on the front lines of recruiting for not only HardHat Workforce Solutions, but also the construction industry, as an active member of AGC Carolina's workforce development team (Build Your Career Initiative).
HardHat provides contractors with temporary skilled trade workers as well as recruiting services. She's seen a growing interest in hiring temporary workers as contractors have expanded into new geographic regions. "It's about changing the mindset regarding a temporary workforce and getting contractors to realize all of the costs that go into employment, from workers compensation to unemployment."
Working on jobsites for three weeks to eight-plus months, isn't for everyone, but Strickland says the travel component is appealing to some workers. Others appreciate the flexibility. They can remain an active employee with HardHat while taking time off for personal reasons. Training is another important part of the employee benefit package. The company has five OSHA 500 trainers on staff and offers free OSHA 10 training.
The company's HardHat University program attracts women and others outside the industry with free week-long crash courses in specific disciplines. Students are then hired as jobsite helpers and paired with more experienced employees. While on hold during the pandemic, the company hopes to continue the program in 2021.
Strickland believes that motivating construction workers is as simple as "treating employees as your greatest asset and making them feel they belong to something bigger than themselves."
She thinks many construction companies may not be aware that they can access benefits such as 401K programs through associations such as Associated General Contractors. "You don't have to invest a lot of money to keep employees invested in the company and invested in the industry," said Strickland.
With a dispersed workforce, HardHat relies on a mix of face-to-face communication with employees and a skilled recruiting team with industry knowledge," says Strickland. "We remind employees they are also part of our team and they don't have to say yes to something that isn't safe or lacks pre-task planning." With proven ways to recruit and retain employees, the company plans to open two additional offices in 2021 and grow its 1,000-member construction workforce by 10%.
Start with culture
The demand for qualified workers isn't going to decrease any time soon. The most successful companies recognize that company culture plays an important role in motivating employees. Competitive compensation is just the beginning. What provides people with a sense of belonging are investments in training and an opportunity for personal and professional growth. It is important to present construction and mining as a rewarding career choice, rather than just a job.
Join more than 40,000 industry peers who receive construction industry news and trends each week. Subscribe to CONEXPO-CON/AGG 365.