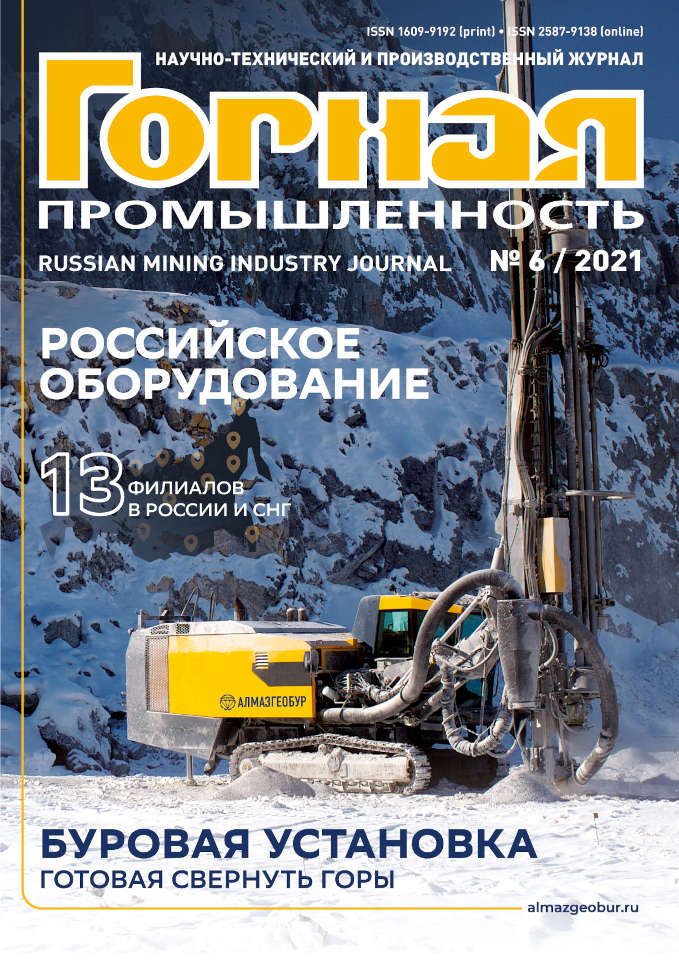 Dear
Colleagues,
The new issue of Russian Mining Industry Journal is released as we approach New Year 2022. The outgoing year 2021 was packed with many different events, both happy and sad. Early in 2021 we had high hopes that the issues related to the COVID pandemic would be successfully resolved, but they remained, and the limitations associated with the pandemic continue to affect people' s lives as well as the economy, the production and its industries.
The tragic accident in the Listvyazhnaya mine in Kuzbass, which claimed dozens of lives, shocked the entire country. There had not been such a major accident for a long time, but it happened.
Mining science, mining scholars and production specialists are trying to stand up to the negative aspects of our lives in close cooperation with each other, and the Russian Mining Industry Journal, the official press organ of the Academy of Mining Sciences, which represents their interests, is doing its best to promote the achievements of mining science and their practical application. In 2021 the number of Scopus publications increased, and as the Journal's editor-in-chief I am pleased that these papers are not only relevant, but are also characterized with a high academic level.
Holding round tables and conferences in collaboration with the Academy of Mining Sciences has become a good practice of our Journal. The fourth quarter of the outgoing year saw two round tables on application of digital technologies in mining, which were held in a mixed format, i.e. with personal participation of the speakers, contributions of specialists via the Zoom platform and broadcasting for all the participants on the YouTube channel. The next event is scheduled for January 20, 2022.
Preparations are underway for the 'Future of Mining' Second International Conference, which will be held on May 25, 2022, as part of the 'Mining Industry Day' at bauma CTT RUSSIA Exhibition.
Next year 2022 the Russian miners and the mining community will celebrate two anniversaries: 300 years of the domestic coalmining industry and the 75th anniversary of their professional holiday - the Miner's Day. These anniversary events will be covered in the issues of our Journal.
I would like to congratulate all the readers of Russian Mining Industry Journal on the New Year 2022, and wish you to stay healthy, optimistic and confident in the future!
Yu.N. Malyshev,

Editor-in-Chief of the Russian Mining Industry,

President of the Academy of Mining Sciences, Academician of the Russian Academy of Sciences
---